Have you always fancied a Nexus 4? Do you like to buy a phone just before its successor arrives on the scene? If you answered yes to either of those then today is your lucky day.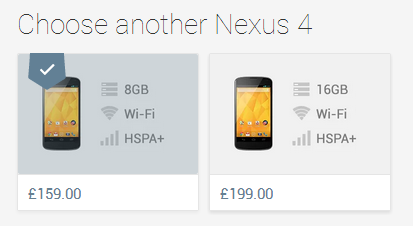 Google have reduced the price of the LG Nexus 4 models to £159 for the 8GB model available here and £199 for the 16GB available here. Google are obviously sitting on a stock pile of these and need to get rid before the next Nexus arrives in the next few months.
The Nexus 4 is a cracking device if you want stock Android or if you want a device with a lot of custom ROMs available and good developer backing.