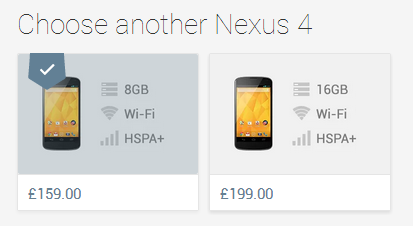 After today's price drop a few people may be feeling a little peeved, especially if they have bought a Nexus 4 quite recently.
Well, if you bought yours from the Play Store after August 12th, then good news – you can claim a refund of the difference.
Nexus 4 (8GB and 16GB) purchases from Devices on Google Play are currently eligible for price protection if the purchase was made on or after August 12, 2013. If your purchase is eligible, we'll refund the difference in price within a reasonable time.
Google have placed a 15 day limit on submission of claims so if you qualify get claiming right away.
Source: le3ky (via Twitter)