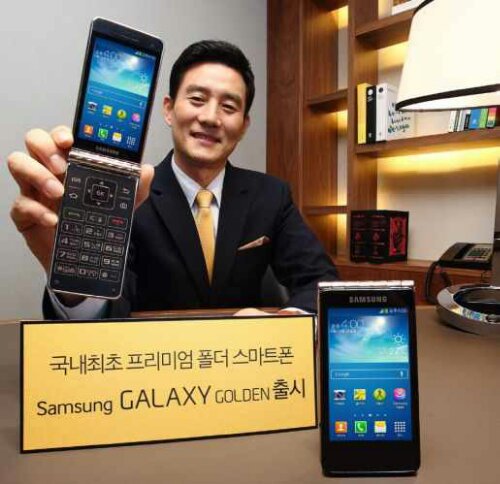 Flip phones. Ahh – I remember them. The Motorola MPx200 was a particular favourite and, deep down, I kinda miss the way you could slam the flap shut after a call. Samsung have today announced the Galaxy Golden, another flipper from the company.
Yes, an actual physical numeric keypad. Ahh.. the memories.
There's two 3.7″ screens back-to-back, one for the outside and one for the inside. It seems to be aiming at older users, with an "easy" mode and health functions including a pedometer. It's powered by a dual-core 1.7GHz CPU and runs Android Jelly Bean 4.2 with an 8 megapixel camera. It looks like it'll be available in Korea for now, but we'll keep you posted on progress.
Via – Samsung Tomorrow