Nokia have just announced the UK pricing and availability of the Lumia 625. The Lumia 625 offers 4G connectivity and a large screen Windows Phone experience for people on a budget.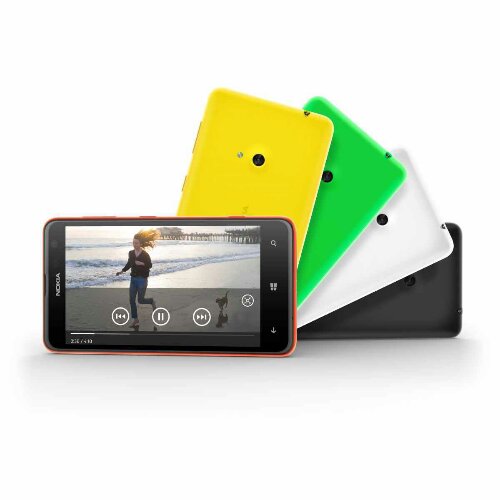 The key features of the Nokia Lumia 625 include:
·         Choice of 5 semi-transparent changeable shells – available in orange, bright green, yellow, white and black
·         A range of integrated camera applications – Nokia Smart Camera allows users to capture the perfect shot every time and Nokia Cinemagraph transforms pictures into living memories.
·         Lightning fast 4G connectivity – the Nokia Lumia 625 offers up to 10x faster video streaming and internet surfing. Content like games, apps, and free navigation with HERE Maps and Drive are also easier to follow on its big screen.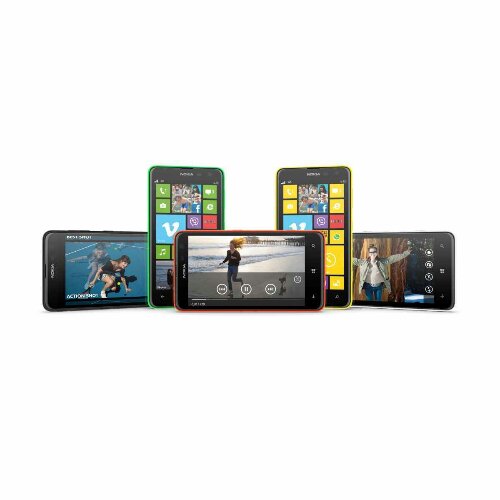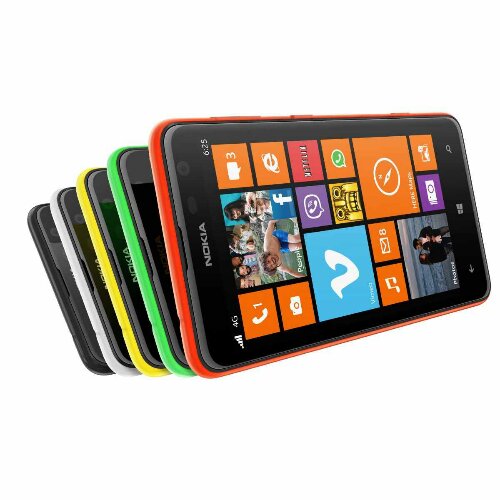 Spec wise it's pretty much the same as the other budget Lumias. Expansys will have these on August 29th for £249.99 SIM Free (inc delivery), which is a.. tad…more expensive than the £179 Pay As You Go price.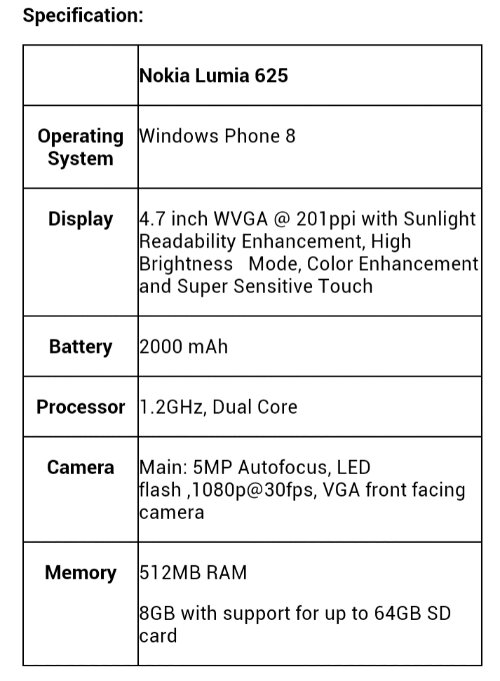 The Nokia Lumia 625 will be available in the UK through O2, Vodafone, EE, Carphone Warehouse and Phones4u, priced at around £21 per month on contract and £179 on Pay As You Go, from Wednesday 28th August. The Lumia 625's array of swappable coloured shells are supported by a launch offer where for a limited time customers purchasing a black or white Lumia 625 will also be able to claim a free coloured shell in Orange, Yellow or Green.
I'm quite interested in this phone from Nokia, but mainly from a perspective of that it comes in white. On a serious note it is a reasonably cheap way for new users to try out Windows Phone.
Here is the whole press release.