A few months ago Microsoft released a really good YouTube app, it had some great features including blocking adverts and downloading videos. Google didn't like it though and made Microsoft withdraw it, which they did and last night they re-released it.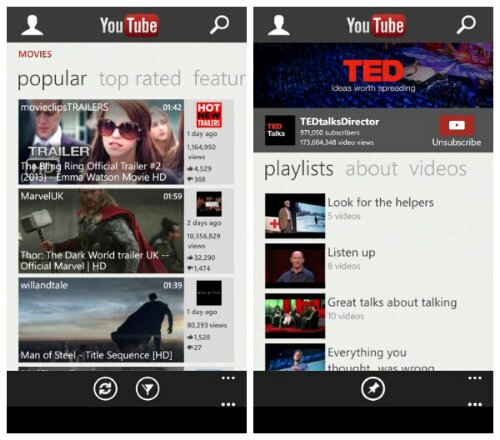 They sort of did anyway, as there are a few changes, the new version doesn't have downloads and doesn't seem to have adverts. It does have a nice "new" design, an upload facility and various settings for quality and safe search.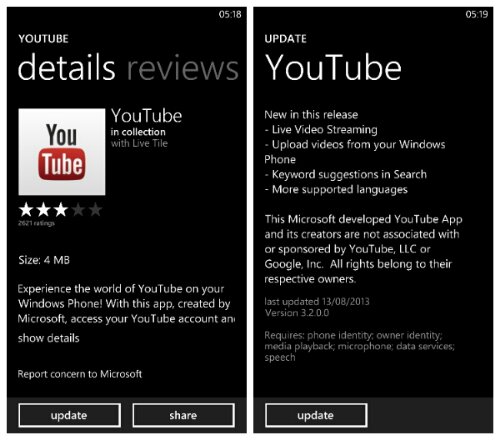 So well done to Microsoft and Google for working their stuff out and actually releasing a decent app, now Microsoft just need to sort out some of other apps missing from the store…..
To get the update head over to the link below or if you're lucky your Windows Phone Store will have spotted the update.
Windows Phone Store Link – YouTube