Specs for a new Nokia, allegedly to be called the Lumia 825 have surfaced on the internet. The device is powered by a quad core Snapdragon 400 1.2GHz processor, which implies it will be released after the GDR3 update; the current software only supports up to dual core.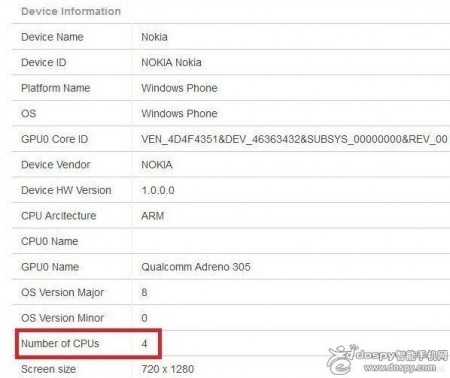 The other rumoured information to surface is the screen size, 5.2″ which would make it the biggest Lumia to date. The resolution is 720×1280 so 720p which implies that the device won't be a flagship so the 825 tag seems to fit the bill.
Nokia have a launch rumoured for October which would imply an announcement towards the end of September likely.
Source: Dospy (Chinese)
Via: GSMarena