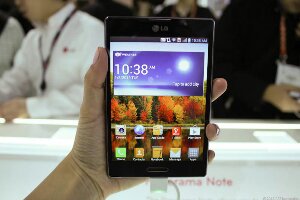 Remember the oddly shaped LG Optimus Vu devices with the 4:3 aspect ratio? Well LG is purportedly planning a new edition with a larger display and more powerful internals for later this year.
As with LG G2, the Vu III will drop the "Optimus" branding and pick up some very high-end specs, the Vu III will have the same Snapdragon 800 chipset as the G2, along with a 13MP camera and support for LTE-Advanced networking.
Could make things interesting if it shows up right alongside Samsung's expected launch of the Galaxy Note 3.
Via – Asiae.co.kr