The upcoming US only Motorola Moto X has quite a few nice software features. In my eyes the rather fancy lockscreen notifications are a great idea, allowing you to quickly see what the latest notification is without having to turn your phone on.


As I have a few Android AMOLED devices lying around I thought I'd try one of the current breed of lockscreen notification apps.
I settled for ActiveNotifications, it basically shows you a notification onscreen when your screen is turned off. This works a whole range of apps, so whether you miss a call or receive a new email/SMS, the display will light up to let you know.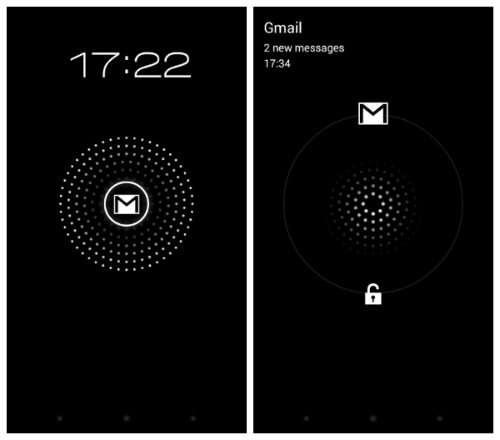 Once the notification appears you can then swipe up to open the notification, swipe down to unlock the device or swipe to the side to dismiss the notification.
Further features of the app are as follows:
* Notifications don't light up when your phone is in your pocket, purse, or face down to avoid accidental unlocks
* Select which app-notifications you'd like to receive via ActiveNotifications
* "Sleep at night": Don't show notifications at night (Premium feature)
* "More privacy": Hide additional notification details (e.g. SMS text, sender) (Premium feature)
* "Adjust screen brightness": Select how bright the ActiveNotifications screen should be (Premium feature)
* Automatically switch off screen when dismissing notifications(Premium feature)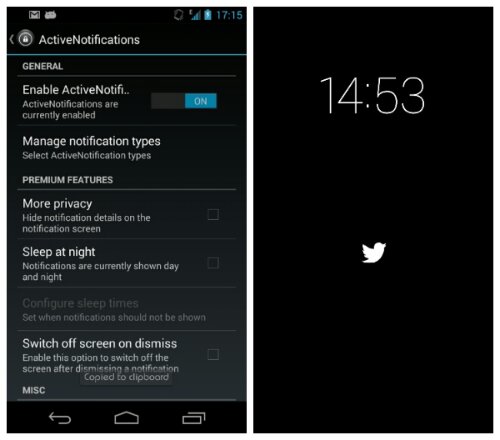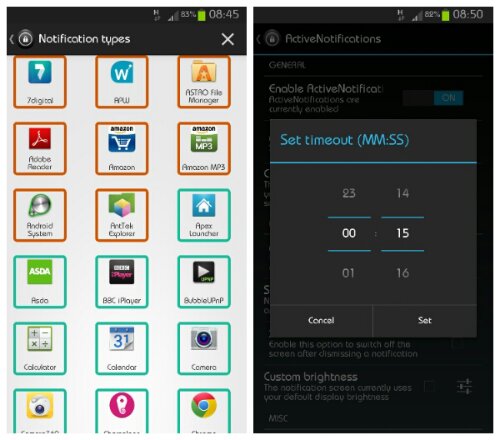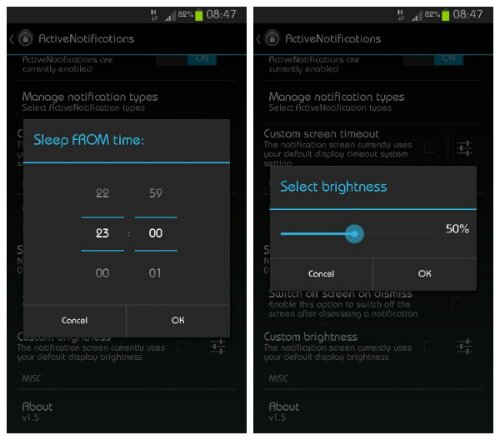 The app has a few settings in the free version and a few more in the premium version. The free version allows you to change the timeout of the notification. The premium version allows you to control brightness and set times for the app to be active.
The app is pretty useful if you have an AMOLED device as the popup theoretically wouldn't use much battery, as only the notification icon would need to be turned on. On an LCD display the whole screen effectively would be turned on, eating up more battery. I've used this on my Galaxy Note II and my Motorola RAZR i and didn't notice any adverse battery drain. I also asked an HTC One owner to try it out and he had no end of problems and battery drain issues.
There are a few issues with the app which hopefully will be ironed out. Basically it is an overlay to your existing lockscreen, so sometimes you may find yourself having to unlock ActiveNotifications and then unlock your normal lockscreen. It sometimes bypasses the normal one as well, swiping up on the notifications bypass everything as well. So various combinations of lockscreens and swipes can cause a variety of results.
Last of all the developer has made a quick video of the app.
http://www.youtube.com/watch?v=Gs0JD5KITfM
The app is available for free below, so you can try it out, the premium features are unlocked via an in app purchase.
Google Play Store Link – activenotification