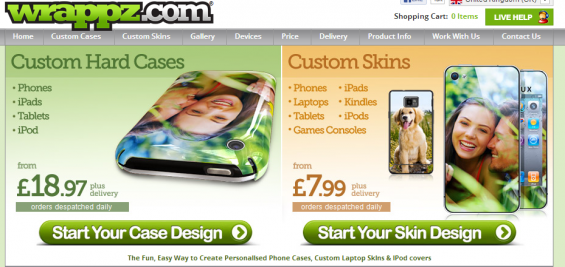 Come Padawan. Let me talk to you about something. Phones, as you'll probably know, are ruddy expensive. I know you really, really don't want to, but whacking a cover on your device is the best way to protect it.
But hey, it's boring isn't it? A little bit.
The phone you have is curvy. It's beautiful. It's well designed. I want to touch it, you want to slide your fingers along the polished sides. Oh yes.
Cover all that up? No way.
Wait. What if you could create your own cover or skin? With your own funky design? Using your own pictures and your own graphics? Now that'd be a bit good wouldn't it?
Wrappz make custom phone cases, laptop skins and iPod covers. Now, I could do you a sales pitch here and tell you that their cases are temperature resistant polymers used on the space shuttle. I could tell you about the custom skins that are made from vinyl adhesive covers that you stick onto your iPad, laptop or phone.
When you order one of these you can choose from thousands of images and art or, through a friendly and easy interface, you can upload your own picture and carefully place it on the cover.
Here's me, after a few beers if I'm honest, making myself a cover using the site.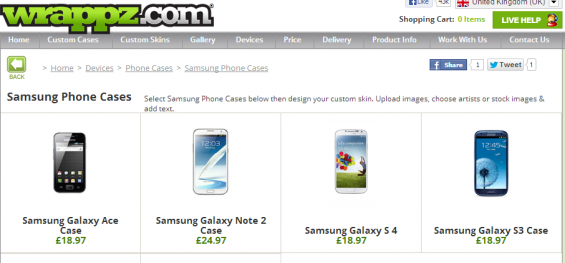 First you choose the phone, or the device in question that you want to cover up. If it's a skin then there's absolutely stacks of phones you can cover, and it's the first site I've seen in a long time that does these skins for even those random phones like the Samsung Galaxy R or the Samsung Mesmerise (I know, I've no idea either).
The skins start from £7.99 and the cases from £18.97, then there's different prices for laptops or iPads etc.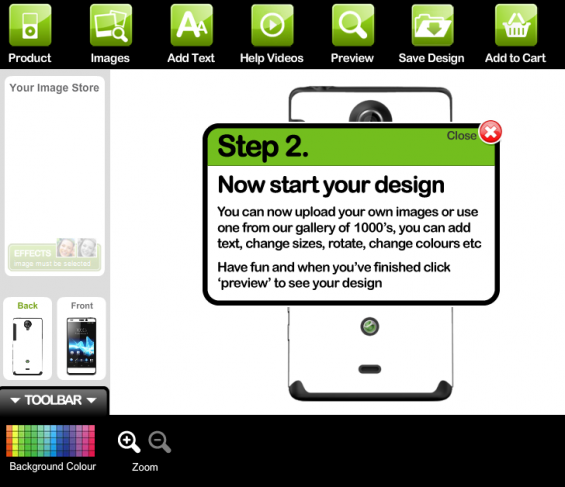 So, here's me buying a phone case. You choose your phone and then start the upload / image selection process. A lovely easy-to-use interface pops up and you can add text or select slogans, funny faces, images or photography from a huge library. You can also, if you wish, upload your own picture. You need to own the copyright on that, so it's perhaps best not to upload a picture of Madonna or something.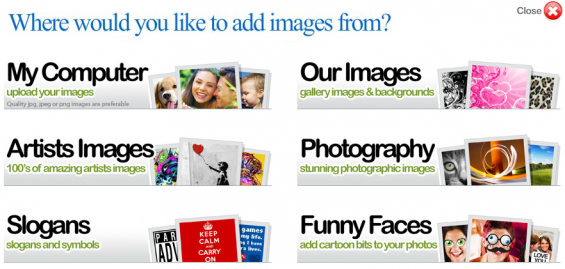 Once you choose an image it's really easy just to drag it to the position you want, scale it, rotate it or add effects. You can also change the background colour.
Once you've done that it's just a matter of doing the same on the front if you've chosen a skin or case that includes that.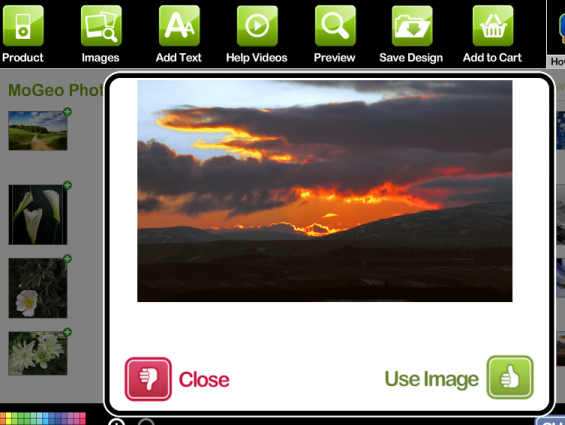 You can save the design, preview it, add some text or just go ahead and buy it. They accept PayPal, card payment and there's even a Live Help tool if you'd like to chat to someone about your order.
So, if you want your own custom cover or skin for your expensive gadget or phone, give Wrappz a try.