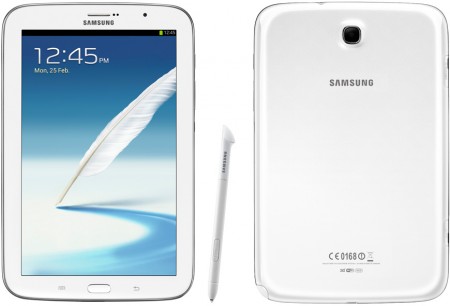 Are you an S-Pen pusher scribbling away on your Galaxy Note 8 with 3G connectivity? Well you lucky blighters will be receiving your update to Android 4.2.2 very soon.
The roll-out has started in Germany and is expected to spread through Europe over the next few days.
Along with the normal Android updates, such as lockscreen widgets and Daydream screensaver mode, the update brings Touchwiz enhancements and extra functionality borrowed from the S4.
Here are the German firmware details, although these may differ from your local ROM when it comes down.
Model: GT-N5100
Country: Germany
Version: Android 4.2.2
Changelist: 1210063
Build date: Thu, 01 Aug 2013 12:27:55 +0000
Product Code: DBT
PDA: N5100XXCMH1
CSC: N5100OXACMH1
MODEM: N5100XXCMF4
This is just for the GT-N5100 3G version, not the wi-fi only Note 8.
Keep checking OTA or Kies over the next few days if you're eager to get your hands on it. If you're not fussed then just wait for the inconvenient update message to pop-up soon!
Source – Sammobile