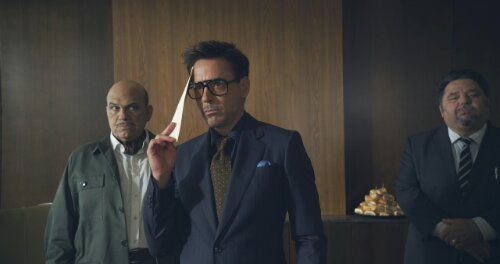 Chaplin, US Marshals, Iron Man and now… HTC adverts. Robert Downey Jr had just signed a two year agreement with the company and there's a 15 second preview of what you'll soon be seeing below.
http://youtu.be/UpGUV6ZrYFw
He'll be helping to promote and celebrate the impact that HTC have had on the mobile landscape over the last 17 years. Under the "Change" brand Robert, like Kevin Bacon and EE, wiill help to show just how much fun a mobile phone can be. He has worked closely with HTC on the adverts too, helping with creative direction whilst also starring.
There's three phases to the campaign, and you'll beging seeing the first fun ads showing what HTC means to people. This will be followed by ads showing the BlinkFeed and BoomSound system, plus a third phase showing how HTC has changed peoples' lives.
With a large cull of managers recently and a dive in profits, there's no denying that HTC have changed, so let's hope these new "Here's To Change" and "HTChange" ads start to turn fortunes around.