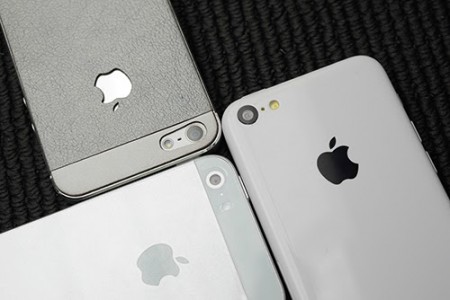 It's always about the next one: the desire for more information about the next iPhone is always going to be there. We'd be remiss if we didn't fill you in on what's been popping up around the intertubes recently.
First up – Announcement date: AllThingsD has its ear to the ground and is predicting September 10. That's right. Less than a calendar month to go before we see what hardware Apple is partnering with the iOS 7 software.
As for what's different, maybe we could take a peek at the iPhone 5C that Computerworld said was in the works. The -plastic- polycarbonate body should help to bring down the price of the iPhone in a way that would still be striking and may actually be easier on the day-to-day abuse that is heaped on an iDevice.
As a reminder, there have also been rumblings regarding a bigger screen… or even two bigger screens. Reuters mentioned testing of both 4.7 and 5.7 inch screens. It was played down as Apple just doing some more testing and experimenting, but the idea of a 4.7 inch iPhone remains an intriguing one. Did we mention that there may also be multiple colours?
Most recently, its been the 5S that's come into techkiddy. This time, more specific… specs come into play: a dual LED flash, a 12mpx camera, 2gb RAM, different colour volume buttons and a slightly smaller lightning connector housing are all spotted. Did we mention that the phone may also be something around a mm thicker?
"Is that all?" You're asking? Well, no. No it isn't. The iPhone 5C which we still aren't sure is going to be that lower cost iPhone that pundits have all sworn that Apple needs in order to stay competitive (even though they don't look as if they're stepping down from being the most profitable company in tech right now), or just a Chinese variant.
"Comparison of iPhone 5C/iPhone 5G and iPhone 5
In terms of design,iPhone 5C/iPhone 5G it is different from iPhone 5 from every angle
Changes which appeared in these images are
Use of cylindrical volume buttons instead of round buttons

Use of 100% Plastic body

Lightning connector is small

four holes present on bottom of device for speaker and one hole is present for microphone.

will be 1.5mm thicker than iPhone 5"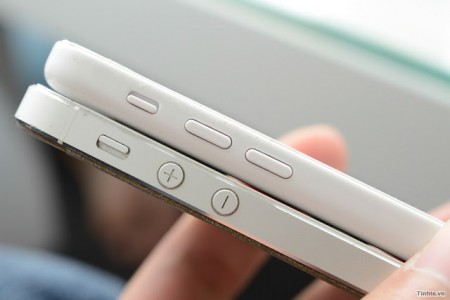 So to round up….
All we have to do it wait, because there is a chance that on 10 September, we may or may not see 2 new iPhones. The top of the line successor to the iPhone 5 may be called the iPhone 5G/iPhone 6/iPhone 5S, and will have different coloured volume buttons, a different female connector, 2Gb ram, either the same sized screen as before, or a 4.7 or 5.7 inch screen, a better camera and a dual led flash. Oh, and don't forget the finger scanning sensor on the phone for security, because that would obviously make so much more sense on a smartphone as opposed to – I don't know – a laptop or redesigned apple keyboard?
A second iPhone, the 5C will definitely possibly, probably, maybe have a polycarbonate shell, will be slightly thicker, sporting different volume buttons, and will have fewer speaker ports than the original 5.
Now you know for sure as much as we do… which isn't a whole lot at the moment.
Update:
Technobuffalo has a number of new pictures of the alleged 5C in green
Sources: AllThingsD, Techkiddy, Reuters, Computerworld, tinhte, technobuffalo.