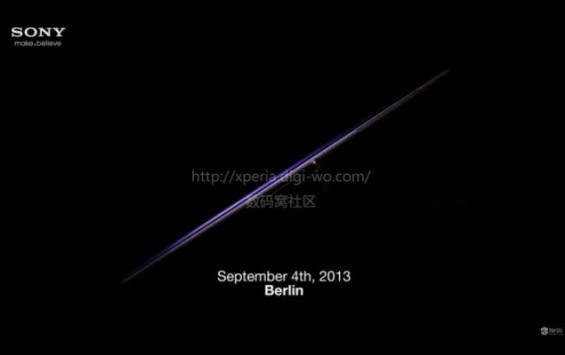 The Sony Honami is said to be the successor of the Xperia Z, which we've been waiting a while for. Things are getting tantalisingly close now though. There has already been an official teaser released (above) with the date and location as 4th September in Berlin, but now there has been an invite to the event published.
It states that the announcement will be on 4th September, between 16:15 and 17:00 in Hall 4.2/Stand 201. This now matches up with the thought that it will be announced as part of the IFA consumer electronics show where Sony have Hall 4.2 Stand 101 booked currently.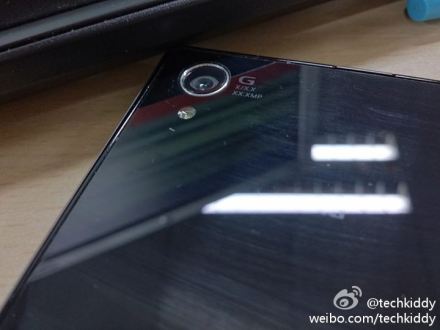 The Sony Xperia Honami seems to have developed the slowest leak in history. Back in early May we ran a story which announced its code name and proposed retail name. Since then we've heard a raft of specs, including screenshots and photos of it showing a 20MP camera with the high-end G Lens.
Here's what we're pretty sure of in the way of specs as I type:
2.2Ghz Quad Core Snapdargon 800 Processor
5-0 inch Full HD triluminuous display with X-reality engine
2GB RAM
16GB internal storage with support to microSD cards
20.7Mpx with Sony G Lens and BIONZ image Processing engine
IP55/IP57 waterproof and dustproof
GSM/UMTS/LTE and NFC Supported
Wifi(802.11 a/b/g/n/ac)
Bluetooth(EDR and Bluetooth 4.0)
Wifi Hotspot Function with Auto RF Power back-Off and RFID mode capabilities
Android 4.2.2 Jelly Bean
Dimensions:144 x 73.9 x 8.3mm
3000mAh battery(with stamina mode)
Available in white,black and purple
Hopefully the Honami i1 (that's not actually what they are going to call it, by the way!) will be the flagship phone that the Xperia Z never quite turned out to be. If so, coupled with the Xperia Z Tablet and Xperia Ultra, this could finally be the line-up Sony needs to take on Samsung and HTC.
Will you be rushing out to order a Honami in early September if the above specs check out?
Sources – Digi-Wo and @techkiddy