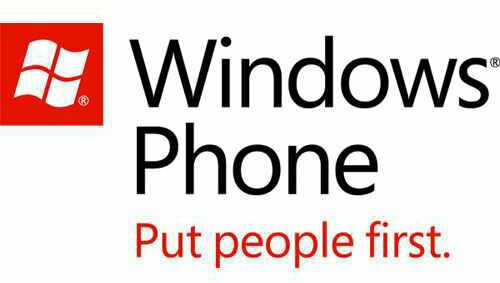 If you've ever used Windows 8 or Windows RT you've possibly come across the news, weather, stocks or sport apps. I always thought that it would be nice if they ported them across to Windows Phone 8. Well guess what? Microsoft have done just that.
Here is the details of the new apps.
Bing News
The beautiful, photo-rich Bing News app makes it easy to stay up to date on the news that matters most to you. Designed for Windows Phone, the News app lets you easily choose your favourite news sources. Swipe through for a quick read of the headlines. Go deeper with personalised coverage of the topics you're passionate about. Or search the day's stories from your choice of trusted sources from around the world.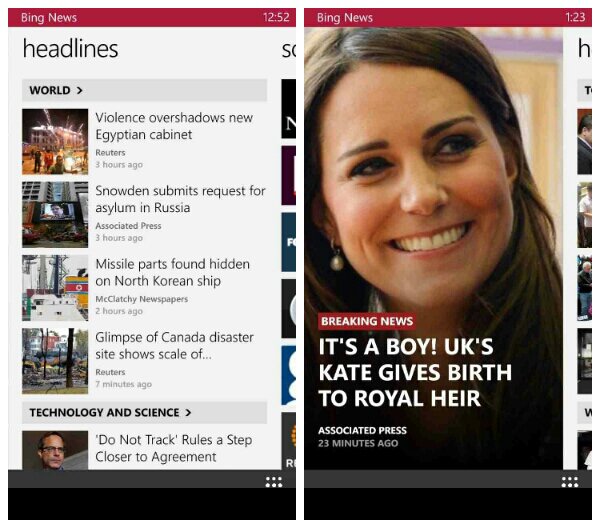 Bing Weather
The Bing Weather app helps you prepare for the latest conditions with hourly, daily and 10-day forecasts. Designed for Windows Phone, the Weather App features beautiful weather images and maps, easily customized to track conditions for the places you care about. Catch the forecast on your Live Tile, check radar maps and view historical details so you're always aware of weather on the way. Note: Some features may not be available in all markets.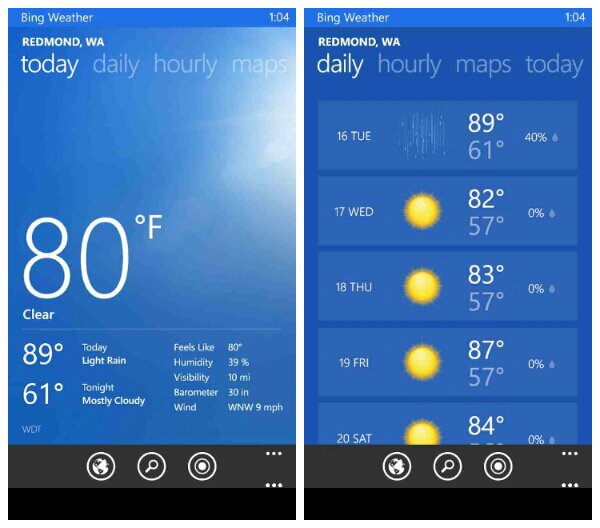 Bing Sports
The Bing Sport app makes it easy for you to keep up with all the sports and teams you care about. Designed for Windows Phone, the Sport app puts your favourite teams at your fingertips. Swipe through the app to get an overview of the top headlines, scores, schedules, standings, statistics and much more across all major sports. Personalise the experience so you can track all the leagues and teams that interest you most.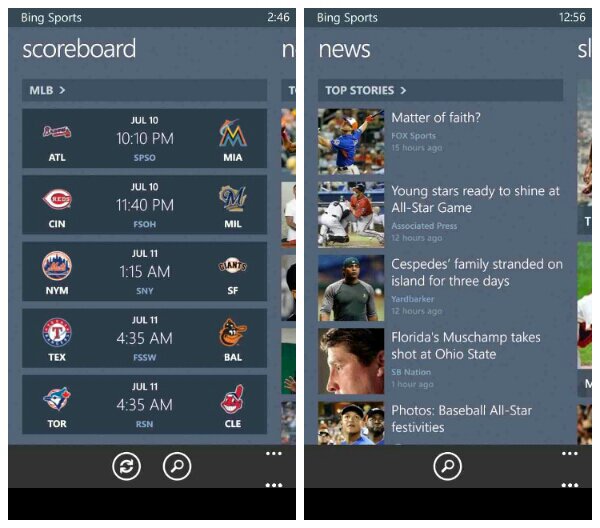 Bing Finance
The Bing Finance app helps you stay on top of fast-changing market conditions so you can make informed financial decisions. Designed for Windows Phone, the Finance app puts your portfolio at your fingertips. Swipe through colourful charts for a quick read of the day's events and personalise your watch list to track your portfolio.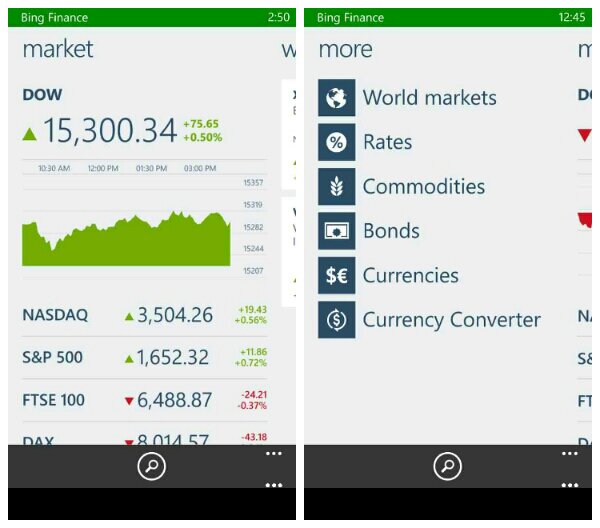 It is nice to see Microsoft releasing some news apps, although each one has a fault somewhere, like not having wide tiles or lockscreen notifications or something. Maybe they'll update the apps soon to actually use some of the features of their current mobile OS.
Windows Phone Store Links – News – Weather – Finance – Sports
Source – Windows Phone Blog