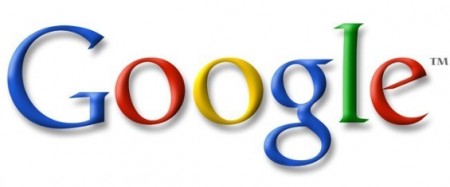 Regular readers will know that I have long time been a proponent of Lookout. The security suite has been providing millions of Android users with protection from malware and viruses for a number of years now and when combined with the fact you can use the app to locate, lock and wipe your device as well as backup your photos and contacts it leads to a rather strong offering.
Their may well be trouble on the horizon however.
Earlier this week, James Pearce reported via this blog post from the Android team revealing a new feature.  This feature will enable Android users to locate a lost device, lock it and wipe it.  When combine with the malware app scanning that has been built into Google Play recently this all adds up to some rather large competition for companies such as Lookout.
This leads to the question of what next?  Google have slowly been encroaching onto territory covered by others with their built in apps such as Sound Search, Google Currents, Google Keep, the evolution and standalone release of Keyboard and Calendar, Google Drive, Hangouts and even Google Docs.
Each of the apps mentioned above have at least one major competitor that could be or has been affected by the release of the Google apps and in fact if these apps are provided with stock android it could see a shift away from the paid for releases by companies such as Shazam, Soundhound, Swiftkey, Whatsapp, Flipboard and Dropbox.
The thing of course to remember is that Google provides all of these apps for free thus providing a very strong lure away from the paid for versions particularly for new users – and there are after all some 1.5 million new activations every day.
The answer of course is evolution.  Make the paid for app bigger and better than the Google offering.  The will be those that will always take the free option but there are many that are willing to pay for quality.
So, slowly but surely Google are issuing the challenge to the app makers.  Where once (and in some places still is) the Android market  Google Play was full of poorly designed and poorly coded dross we now have an online shop full of holo themed functional and useful apps.
The evolution of the Lookout app shows what has needed to be done to keep up but it is looking increasingly like Google will be keeping the app makers on their toes, the question is, will they respond.
We asked Lookout for a statement regarding the new Android device manager, a spokesman said
We've found that people want an extremely simple way to manage the security on their phone, everything from missing device, to privacy, to data security and back up. With Lookout, people have a single destination to manage all security-related issues for their phone. Our goal is to simplify the process of keeping a phone safe — everything from the data inside the phone to the device itself. Currently, 45 million users trust Lookout to not only find their lost phone, but to make sure their device and data are protected from mobile threats like malicious applications and unsafe links. 

Solving the missing device problem has been a core piece of the Lookout mission from the beginning, and we've lead the pack for more than five years, but we haven't stopped there. Device loss is a difficult problem to solve, and not every missing device situation is the same, so we have consistently developed new functionality to help people have the best possible chance of recovering a lost or stolen device. For example, we introduced Signal Flare into the Lookout app late last year to help people recover their devices, even with a dead battery. Signal Flare has helped millions of our users in one of the most difficult of lost phone situations. Additionally, earlier this year, we introduced Lock Cam to notify our users of attempts to gain unauthorized access and give them location of their device.

As we have over the years, we will continue to innovate and build new functionality to not only solve the missing device problem but provide the best overall security protection. It is Lookout's aim to know that your phone is lost or stolen, even before you do, and we are committed to making this a reality.