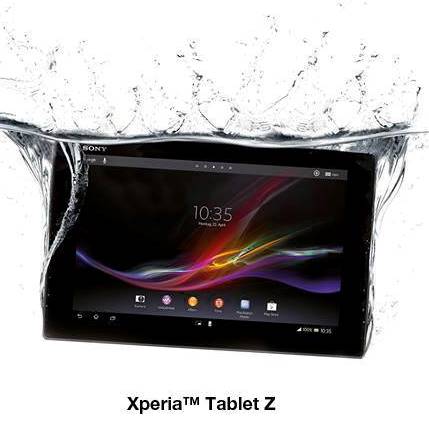 In a highly skilled piece of coordination, Sony have released the Android 4.2.2 update for the Sony Xperia Tablet Z on the same day as we've given away two cases for said tablet! Owners started reporting the update rolling out earlier today, but as yet it only seems to be for the LTE version.
No changelog has been published yet, but there are screenshots doing the rounds that show some UI updates, most notably the change from the Honeycomb layout of the notification display and soft buttons to the 'big phone' layout of Jelly Bean.
The new version details look like this:
Model number – Xperia Tablet Z SGP321
Android – 4.2.2 Jelly Bean
Baseband version – 9x15A-ACEFWMAZQ-30110057-39
Build Number – 10.3.1.A.0.244 firmware
Kernel – 3.4.0-g3865184 [email protected] #1 Tue Jul 2 07:57:34 2013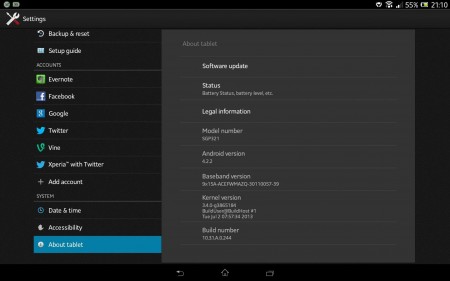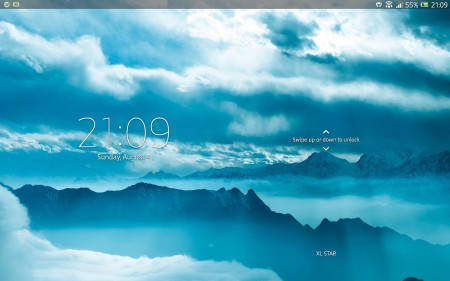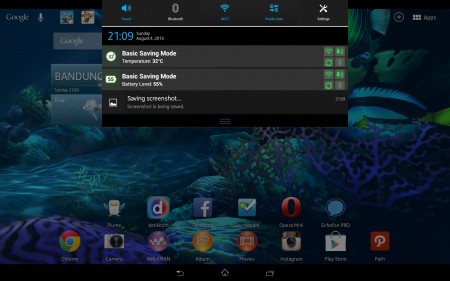 When we reviewed the Tablet Z we were all very impressed, and this reasonably prompt update is a welcome nod that software support will be pretty good.
Here's a reminder of the tech specs:
Display: 10.1-inch; LED-backlit LCD @ 1920×1200 (224ppi)
Processor: 1.5GHz Qualcomm Snapdragon S4 Pro (Quad-Core Krait)
GPU: Adreno 320
RAM: 2GB
Cameras: 8MP rear Exmor R sensor, 2.2MP front camera
Storage: 16GB and 32GB
Battery: 6000mAh
Dimensions and Weight: 266 x 172 x 6.9 mm – 495g;
NFC: Yes
FM Radio: Yes
Ports: microUSB, microSD card
Wireless: Wi-Fi 802.11 a/b/g/n – 2.4 and 5.0GHz, Bluetooth, and DLNA (LTE 800 / 850 / 900 / 1800 / 2100 / 2600 on select models)
Have you had the Android 4.2.2 update to your Xperia Tablet Z yet? Let us know if you've seen any more differences.
Source – XDA Developers