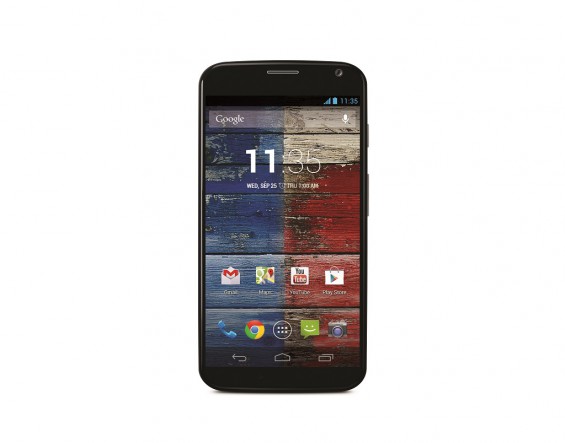 The Moto X hit the world media last night (at last!), but it's no longer the latest news from Motorola. In an interview with CNET Motorola Mobility's CEO Dennis Woodside has revealed that there's going to be a budget version soon.
He made no mention of specs, but there was a big hint that they'll be better than we're used to in run of the mill budget phones right now. He said:
The experience of devices you can get for less than $200 is subpar right now. We want everyone to have access to affordable smartphones.

Buying a new iPhone at full price for a prepaid service costs quite a bit of money, especially families who are buying devices for multiple people.
I suppose it was inevitable that we'd see a lower spec version of the Moto X playing on the flagship phone's name. After all, Samsung have done it with the Galaxy SIII Mini and S4 Mini, and HTC recently followed suit with the HTC One mini.
Whether the Moto X will have a mini-me or just a less powerful sibling is yet to be seen, but so far Motorola have been doing all the right things with the long awaited 'X' phone, and a brightly coloured kevlar entry level phone could be just what the market needs.
Whoa, can I get a rewind there, Ronnie, you're talking balderdash?!
Yes, Motorola have done something wrong with the Moto X: kept it to themselves over in the US of A! This is where another hint came in. He mentioned that the budget Moto X would be of interest to the developing markets where prices are very sensitive to bang-per-buck.
Sounds like an international plan to me, and if they're shipping to Africa, it's not so far to come to Europe as well, right?!
Woodside is also quoted as saying:
Moto X is the brand that we are most focused on, and there is more to come. You will see additional products within months.
Let's hope we see all the Moto X phones over the pond in the not too distant future, because I really do think there's a market for the funky little things.
Source – CNET