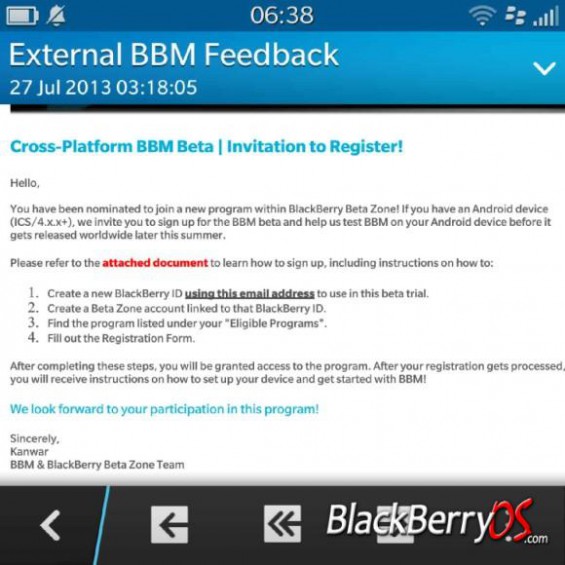 Kenny Loggins has just emailed in with a cryptic email about taking the highway to the Beta Zone. We checked it out, and it looks like that's where the BBM cross-platform beta lives at the moment.
If you're a bit special and you registered with the BlackBerry Beta Zone you could well be getting an email right now inviting you to try the Android and iOS version of BBM.
This email is going out to a select few testers using Android Ice Cream Sandwich or above, plus those using iOS 6. It's the start of BlackBerry Messenger for all, so soon you'll all be able to speak to those fifteen people still using a BlackBerry.