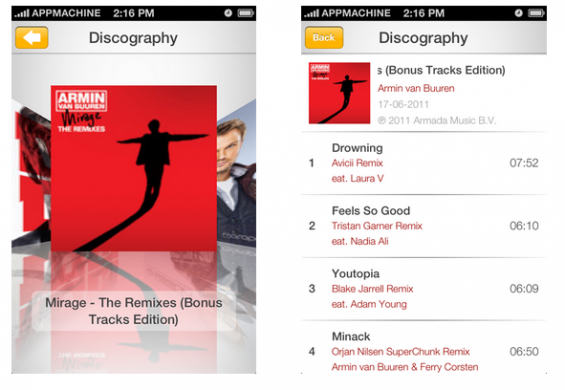 You know something. I've been meaning to write about these guys since Mobile World Congress. I popped into see their official launch in Barcelona. It's basically a slick solution using a building-block system, which lets you easily create a a professional app for yourself or someone else in a relatively short time.
You can use your own style or choose a template and, using a live editor / preview, you can see your app grow before your eyes. Twenty different blocks will let you choose to add photos, videos or link to your Twitter and Facebook accounts. Sure, you've seen that before, but here you can also add content, products, an online store, contact pages, push notifications and more.
There's a full design section, with colours, icons and images easily added and changed. This isn't a web frame or one of those container-style apps that need a web connection all the time. This is a polished and styled application that would normally take a huge stack of cash and a team of developers.
The AppMachine system has already provided us with the Eden Ibiza app and the Ferry Corsten app.
Pricing isn't that cheap though. One app, which will be developed for both Android and iOS, will cost you $499. Getting one with "Advanced Design Features" will cost you $899 and you'll need to pay $99 every year for an iOS developer licence.
Still, if you're an ad agency, publisher or developer, this could be a quick way to churn out professionally designed applications for your customers. Take a tour.