Searching for the cheapest flights for your next holiday can be an arduous task. For me the main point is that I'm always worried I'm going to miss an airline that isn't included on the search website that I've chosen.
WhichAirline aim to make this process easier for everyone, they've just released their app onto the Windows Phone Store, they also have apps available for Android, BlackBerry and iOS.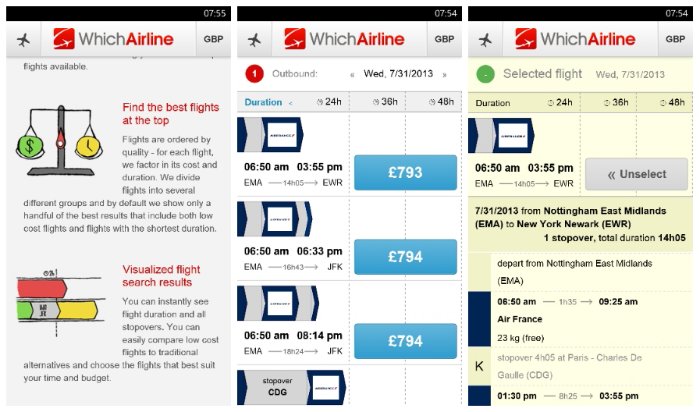 WhichAirline.com is an innovative flight search engine that takes all the hassle out of finding the best flights thanks to its visual interface. The website searches more than 100.000 routes and brings results from all low cost airlines including Ryanair, easyJet and Wizz Air.

Instead of showing a chaotic list of results, WhichAirline.com puts the flights into neatly arranged graphs with visual hints for flight duration and all stopovers. The new search assesses both price and duration of flights and shows a list of high quality results sorted by price to duration ratio. Long flights with stopovers are penalised for the extra time and appear on top only if the price is significantly lower than for a direct flight.
The Windows Phone app seems to crash a bit when you first run it, leaving you looking at a black screen, but if you're patient it loads up eventually. As it's their initial release some bugs are expected.
The app is available for free in 22 languages and you can download it in: 
– Windows AppStore 
– BlackBerry World 
– Apple AppStore
– Google Play