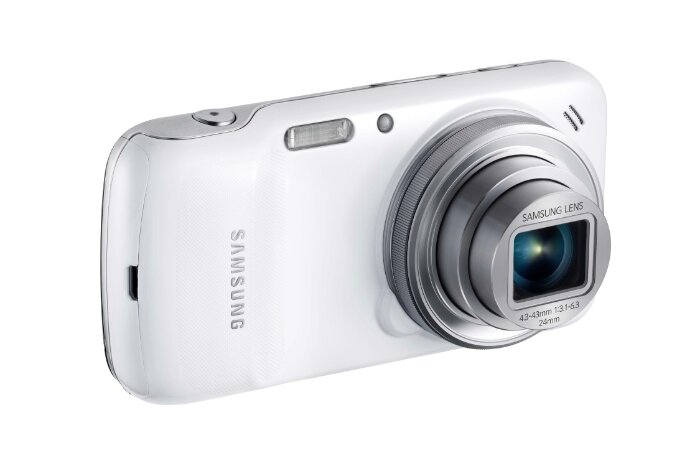 Let me get this straight… It's a phone and a camera? Whoa! How can I get this wonder of the modern age (considering I'm locked to Three)? They've just become available on said network you say?
*Doors bang on their hinges as hoards of amazed customers battle to get their hands on a Samsung Galaxy S4 Zoom*
Okay, so we've all got cameraphones already, but this little beasty has 10x optical zoom via a protrusion on the back that wouldn't look out of place on a decent point-and-shoot compact camera. This is a mid-range spec phone, but an impressive camera, aiming at undercutting the bulging Nokias whilst majoring on the extra app situation that the Android Play Store provides.
This is how Samsung foresee you using it.
[yframe url='http://www.youtube.com/watch?v=3RQpQV9_3oM']
So, if the Samsung Galaxy S4 Zoom protrudes in all the right places for you and you have £399.99 you don't know what to do with you could get a pay as you go Zoom today. Either that, or contracts start from £26 per month with no upfront cost.
Here are the camera specs, and if you're interested the press release is available via the big blue button.
Xenon Flash
16MP BSI CMOS Sensor
24-240mm 10x optical zoom
Optical Image stabilisation
F3.1-F6.3 Lens
4fps Burst Shot
ISO 100-3200
1080p video recording
Dedicated shutter key
Zoom Ring for quick sharing of photos and access of the handset's interface 1.9MP front facing camera
Expert Mode for you to change shooting parameters
Smart Modes to help you choose the best settings for your photo
HDR Mode
Panorama
Best face to adjust smiles and eyes
Several other filters and modes to enhance your photos