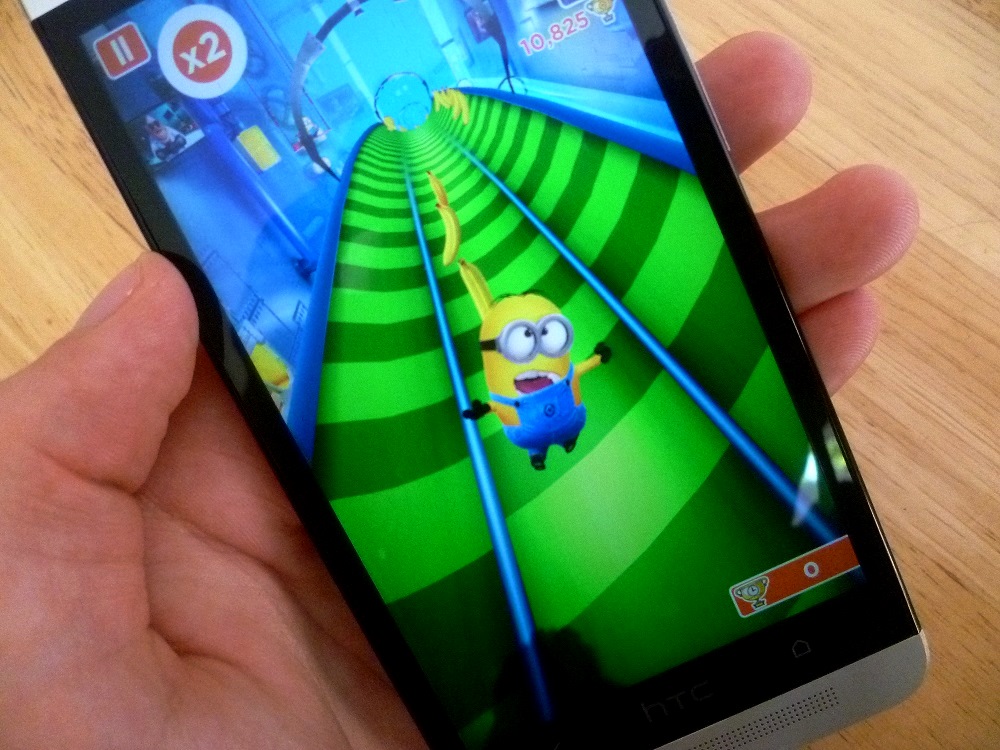 Fans of Despicable Me, listen up! As is so common with new movie releases nowadays, the makers behind Despicable Me have released a mobile game. Do you also like Temple Run? Blimey, this is your special day!
Gameplay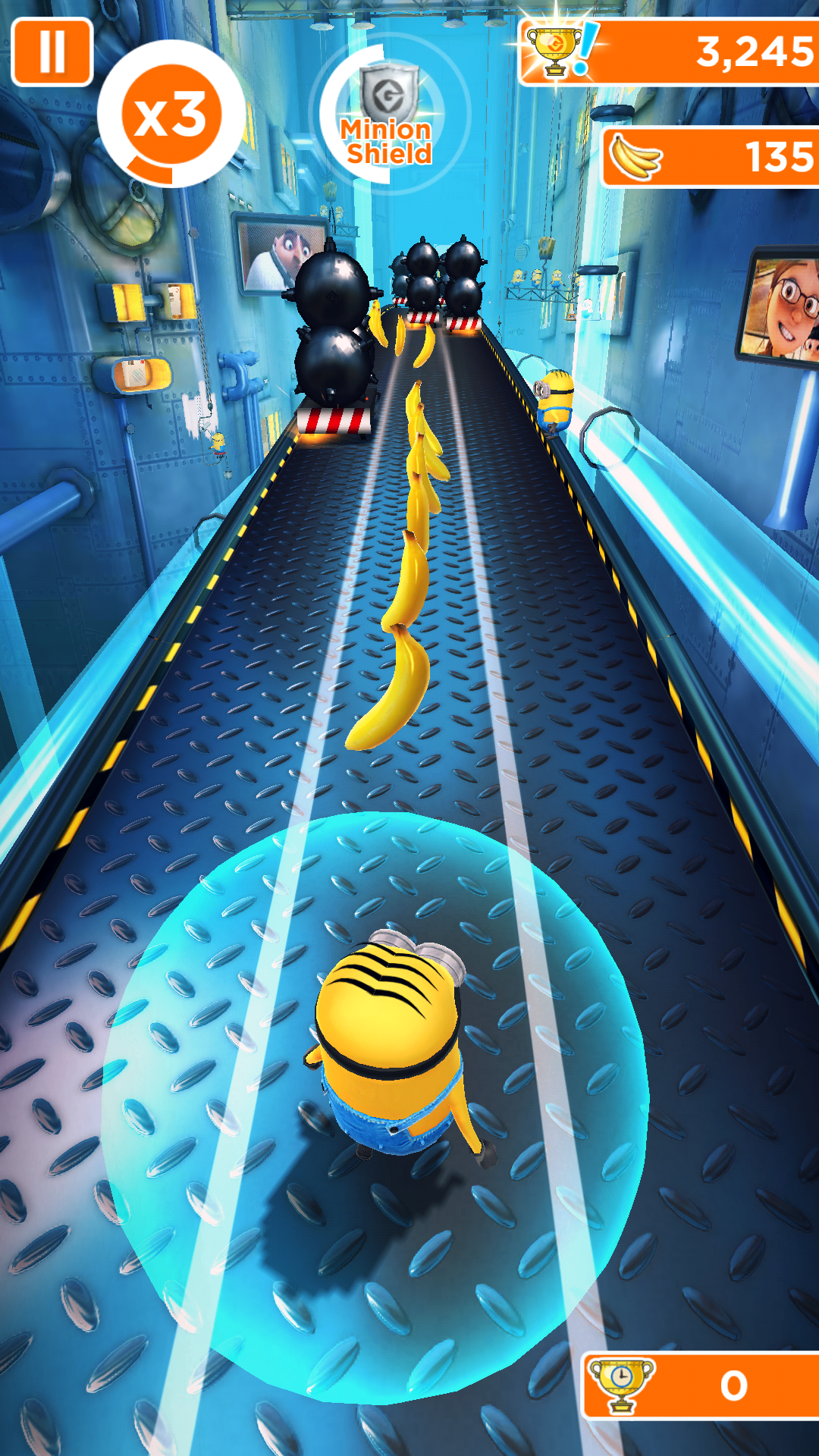 The game see's your character taking on loads of obstacles and collecting tokens and bananas to impress your big, bad boss, Gru to become Employee of the Year. You'll run past flailing colleagues, spinning (and aggressive!) robots and have to navigate narrow platforms and overhanging pipes. You can move your character by simply swiping left or right, up or down and tilting the device left/right to keep him on the straight and narrow. As you can probably tell, it's very much like Temple Run but you may find it more enjoyable.
The animation and backgrounds to this app are what absolutely make it. They are incredible! It's so rich with detail, colours and there are always some wayward minions swinging on ladders or something just as mischievous to keep you entertained. Your eyes should be on the road though, and make sure you collect those bananas and tokens. If you run into an obstacle or get hit, you will cough up some of the bananas and the amount you need to complete the level increase. If you don't have any, then you'll either have to start from the beginning or you'll have to cough up some real money to buy some. There are some 'set' animations that happen during the 'rush', for example right at the beginning you jump out of the control room onto the track and you swing off of half a dozen colleagues. The minion itself has some animations which surely will squeeze a reluctant giggle out of even the most grumbly of people.

In order to progress through the level you will need to complete the levels unique set of challenges and obstacles. These obstacles have more depth to them than the Temple Run games, as personally I found the Temple Run games to get quite repetitive and dull after a while. Despicable Me: Minion Rush has a bit more longevity to it and should keep you entertained for longer. This is a game that you can pick up and play at any time and get a good experience out of it. You do not need to sit down and get into it and it's great for when you're sat waiting for five minutes.
Not only is there the core missions, you can play some fun bonus levels which feature other characters from the movie.
There is a social element to the game where you are able to see your friends' highscores or taunt them with minion messages to coax them into competing against you.
Price
As I mentioned above, this is a fremium game. You can download it for free, but to buy extra tokens require in-app purchases. Sometimes these can be quite large! For 200 tokens, it's £1.49, but for 1200 tokens it'll cost you £6.99! You can easily see how these start to add up. The fremium model seems to be the most popular monetization model for the developers, allowing players to progress through the game quicker by injecting real money. Be careful when giving this app to small children (or make sure you have some blocks on!) so that they don't spend all your hard-earned money on some virtual tokens.
The app is available on the Apple App Store and Google Play.
Conclusion
In terms of originality, there is none. It is effectively Temple Run, but with some fancier animations/backgrounds and a story line behind it. However, this is an outrageously entertaining game. It's fun, thrilling (at points) and so far I haven't got bored of it. By this time on Temple Run, I had.
There is a wealth of detail and amusing animation, with the obstacles keeping you on your toes. The fremium model can sometimes be extremely frustrating, always bombarding you to buy extra features. But this game is not pushy, if you want to buy you can buy, and there are no ads. I forgot to mentioned audio in the body of the review, but some of the sound effects that crop up are also quite amusing!
Overall, it is a very enjoyable game with slick movements and unique obstacles.