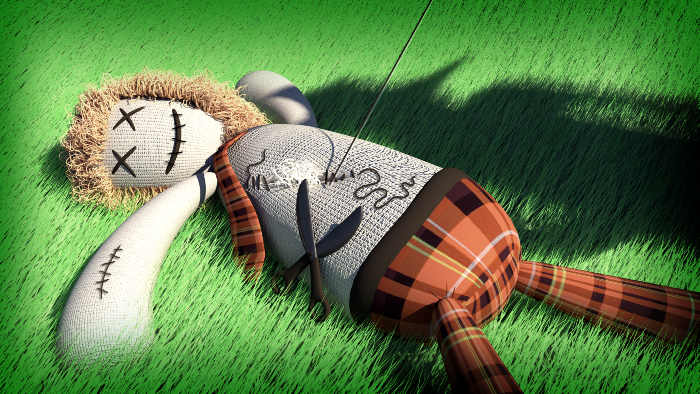 We often get sent info about new games and apps and not often do I actually laugh at the introduction part. Today I did just that, after reading what this game was about I just had to have a go.
Charlie Chucker, a 2D physics puzzler about a gravedigger with an uncommon hobby called "ragdoll golf" – a curious cross between golf and ragdoll-chucking, where the object is to swing self-made ragdolls into coffins
Quite possibly the strangest sounding game introduction I have ever heard, I quickly installed it and it is really quite good fun, the aim is to catapult ragdolls in graves.
Your job is to become one with the game's unique brand of black humor and cartoony art style and guide Charlie the gravedigger on a quest to hone his skills at the world's finest ragdoll golf courses. Once you've turned him into the world's best (and possibly, only) ragdoll golfer, you can tell your friends how awesome you are!
Fabulous features:
– Four hip, happenin' chapters, including "Scottish Spring" (jacket optional) and "Finnish Winter" (bust out the parka!)
– 60 super-sweet levels!
– 14 different ragdolls: some fly, some flop, and some…well, you'll have to find out for yourself!
– Crazy weather conditions, including strong winds and giant rolling snowballs.
Nitro Games have posted a promo video on YouTube showing what to expect from the game.
The game is available for Windows Phone 8 for £1.49 on the link below and there will be a free trial as of the 1st of August.
Windows Phone Store Link – Charlie Chucker