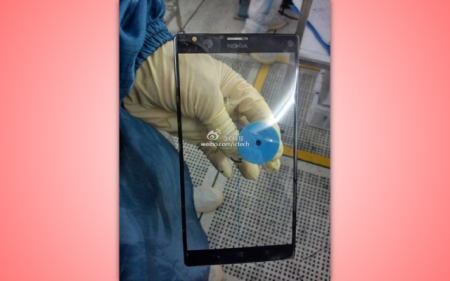 Is it really 6 inches or is he holding it really close to the screen? Ha! That old trick. This, supposedly, is part of the upcoming phablet from Nokia. When they finish putting it together it'll be yet another addition to their Lumia line, as Nokia continue to carpet-bomb the mobile world with a range of devices.
What can we see? Well, some of those tight inspection gloves that your doctor wears for starters. That's enough to get anyone fidgeting in their seat. Apart from that we've got the front panel with a Nokia logo and three Windows Phone buttons on the bottom. The end result, it is assumed, will be a rather large phone / tablet – aka phablet.
More as we get it on this one..
Source – weibo.com/ictech