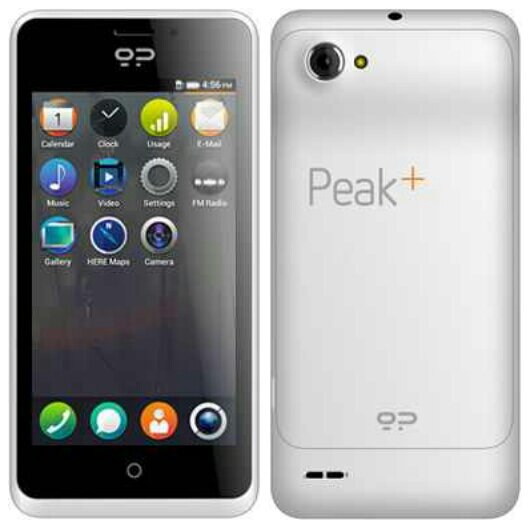 Firefox OS is something that is intriguing and yet a little worrying at the same time. Intriguing as I like new and different devices, worrying due to loss of investment if I did buy one.
Geeksphone were basically the first manufacturer to release a Firefox device to the public, be it a developer device or not.
A few months back they released the Keon and the Peak and now thanks to community feedback they're going to sell a slightly higher spec model, the Peak+
An improved version of our most powerful device to date, the Peak+ boasts a 4.3″ qHD screen, more memory and a superior look & feel with premium materials. The Open Web, in your hands.
Spec wise it as follows:
– CPU Qualcomm Snapdragon S4 8225 1.2Ghz x2.
– UMTS 850/1900/2100 (3G HSPA).
– GSM 850/900/1800/1900 (2G EDGE).
– Screen 4.3″ qHD IPS Multitouch.
– Camera 8 MP (back) + 2 MP (front).
– 4 GB (ROM) and 1 GB (RAM).
-bMicroSD, Wifi N, Light & Prox. Sensor, G-Sensor, GPS, MicroUSB, Flash (camera).
– Battery 1800 mAh.
If you're interested the Geeksphone Peak+ is available here for pre order, they are asking €149 and they'll be shipped mid September.
Are you tempted by Firefox OS? I sure am I just think I'll end with a paperweight in a few months time.