With all the excitement of the Google event yesterday, one question remained unanswered. When will the UK get stock?
Well, PC World now have both WiFi models on their site with a release date of 13th September. This weems quite a long way off considering the US will get stock on the 30th July.
Maybe this is to ensure enough stock,perhaps to prevent another launch day fiasco like we saw with the Nexus 4/7/10?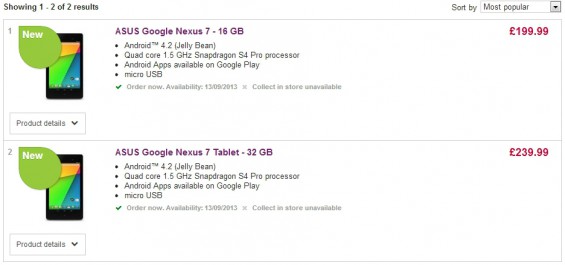 £199.99 will get you the 16GB model and if you want 32GB that will set you back £239.99. You can preorder right now using the link below.
We have lots more coverage from yesterdays announcement including a full list of specs so why not take a look before placing your order?