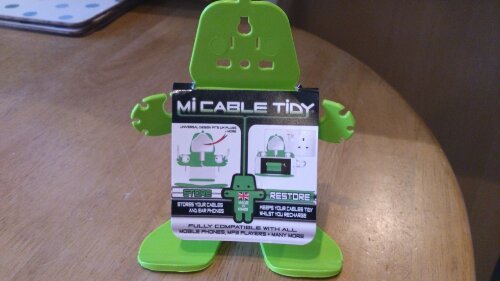 Well, this is simple enough really. It looks like a little green robot and parks itself neatly around a UK electrical socket. Once you plug it in it'll hold your phone and keep the endless cables nice and tidy in the clever little fingers in each "hand".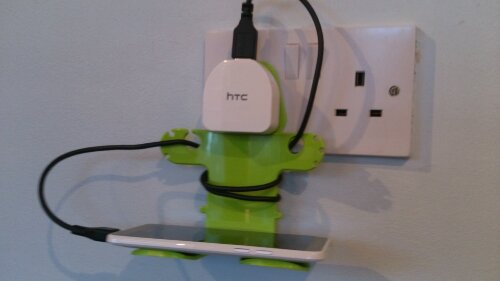 Made from plastic you use it by placing the "legs" of your charger through the holes and into the electrical socket. You can then wrap around the charging cable and any headphones, neatly tucking the ends into the holes or cut-outs on each "arm". Your phone can then either sit flat or will prop up on the feet at the bottom, which have a lip to ensure that your precious handset doesn't slip off.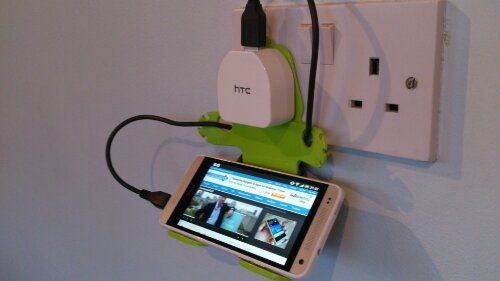 Yes, bright green it is, but there's black, red, white and blue available too. The Mi Cable Tidy was the best selling gadget at Gadget Show Live and is made right here in Great Britain. Plus, due to the cut-outs on the plug section, you can use this in various other countries too.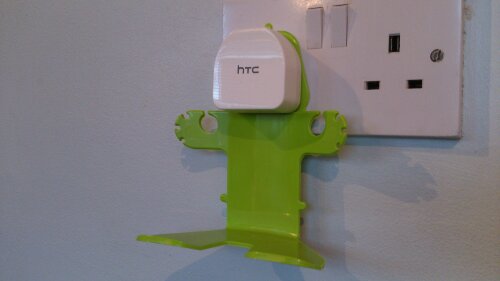 The Mi Cable Tidy is just £4.99 and you can get it from MobileFun.co.uk, plus you can also use this as a stand for your iPad or tablet when it's not plugged in.
Overall, a simple, easy and effective way to stop the endless tangle of cables trailing around your house. It's not just the power cable but also those earphones too. All stored in one location so you're not tripping over them. Neat, well made and sturdy. It definitely gets the thumbs up from us.