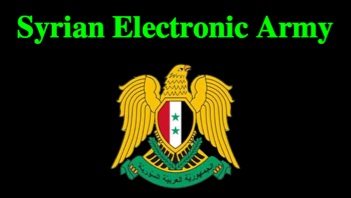 Popular video and text messaging app Tango has been hacked by the Syrian Electronic Army. You remember the SEA, they're the ones who hacked the Sky apps so you couldn't control your Sky Plus box from your garden. We reported earlier that Viber – an app for making free calls, text messages, photo and location sharing – had been hacked by the rascals too.
The SEA have been busy, because they've also been contact harvesting from Tango. They say they've gathered "millions" of user account details and 1.5TB of data. Tango confirmed the attack, but not the data loss, in a tweet:
Tango experienced a cyber intrusion that resulted in unauthorized access to some data. We are working on increasing our security systems.
The vulnerability is said to have stemmed from an out of date WordPress plugin on their site. Better tell Leigh…
So, Viber and Tango users have potentially lost their account details, much like millions of Sony customers a while back, but what do they want from these users? Do they really want to chat to your Aunt Betty in New Zealand for free? No, of course not, but equally I don't think they've got any intentions of using them in any way.
This is a show of force, a sort of twisted publicity stunt, because the Syrian Electronic Army is bringing attention to social issues in Syria by talking to their wider enemies using the communication devices in our pockets.
Now, I'm not a Syrian government sympathiser, nor do I endorse hacking in any way, but this is a political attack by people – maybe even the Syrian government – who approve of mass censorship to cover up far worse crimes than snooping into peoples' emails.
No. If you're a Tango or Viber account holder anywhere other than Syria then change your passwords and contact the companies for what to do next, but don't loose sleep over your personal details, the SEA don't even care who you are.
This does open the age old can of worms that shows no matter how careful you are with your security, if the companies you entrust your data to are insecure you are too. And that's a whole other article.