There's no shortage of rumours when it comes to Apple, and we've spied another two on the horizon. The Wall Street Journal is reporting today that Apple are currently testing a 13″ iPad and looking at screen components for a larger iPhone. Apple testing things is hardly uncommon, of course, but the rumours about a large screen could match  a slew of patents filed for in recent years by Apple to do with hybrid displays.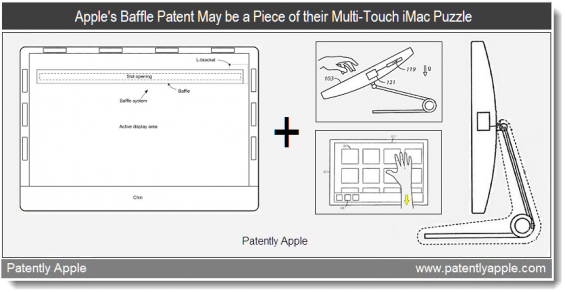 Patently Apple reported back in 2011 that Apple were working on a hybrid "Post-PC" device, and had filed patents for what appears to be a multi-touch iMac and a dockable screen.
Earlier this year, back in April, Patently Apple also reported on another Apple patent filed for a removable touchscreen and retractable magnet mechanism – a hybrid notebook. This would make far more sense in this context, given the rumours about 13″ screens and that consumers have been asking for a touchscreen Macbook for a while now.
It's worth noting that Tim Cook said during the Q2 earnings call with investors that "I assure you that we're working very closely with manufacturing partners to achieve a very exciting roadmap."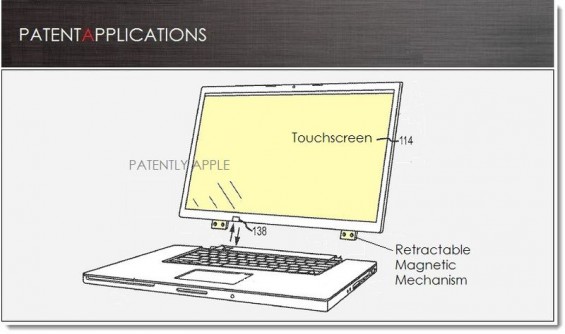 Source: Wall Street Journal