Back in May Google I/O bought us many changes to some of Google's core offerings however nothing was announced regarding an update to Android.
Whilst the announcements were well received there was an air of disappointment with the fact that Android 4.3 or 5.0 were not released despite various leaks indicating the contrary.
This announcement however may well be imminent with Google sending out invites to an event on Wednesday 24th July.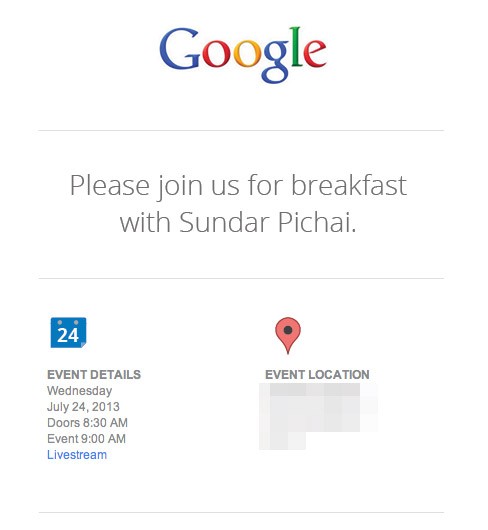 No further details have been released however bearing in mind Sundar Pichai covers both Android and Chrome the betting is that the event covers new releases of one or both systems.
We here at Coolsmartphone will of course bring you the livestream and a liveblog of the event as it happens.
What do you hope to see next Wednesday?  Let us know in the comments below.