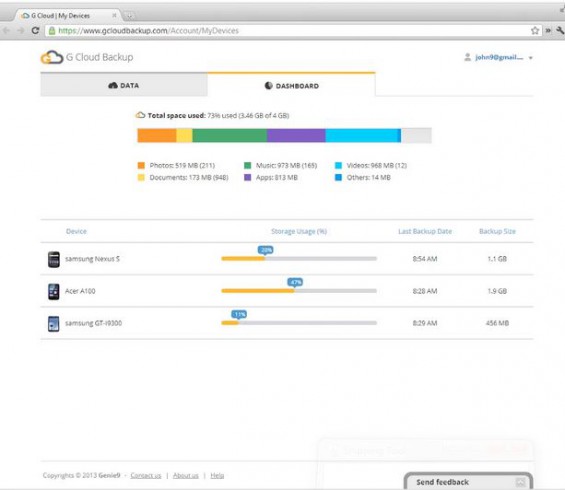 Morning lovely reader. Let's talk backups.
No, no. Don't switch off. Yes, I know it's one of those "things" that you really don't want to do but, let's admit it, this is something you should look at. The G Cloud Backup app has always let you protect and backup your phone, but now they've added a big stack of extra features including the ability to access your Android device on the web. G Cloud 3.0 will give you the ability to browse messages, images, contacts, call logs and pretty much everything else. You can view photos and share files through gcloudbackup.com too.
The app, with minimal configuration, will securely backup all of your data to a secure cloud location, and the whole deal is free with 1GB of space to get you going and up to 8GB available through referrals.
What? What's that you say? This will burn up all your precious mobile data by uploading your videos and pictures? It'll flatten your battery? No, no, don't worry, it'll do automatic backups over your WiFi, when plugged in, or when you have plenty of battery life. Clever huh?
There's mobile-to-mobile backup / restore, scheduling and a whole lot more. Give G Cloud Backup a spin.