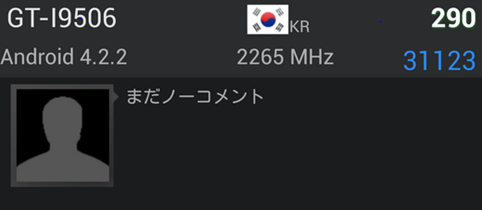 Think about all of the technology that the world could possibly need.
Go on, admit it, the first thing you thought of was another Samsung Galaxy handset.  After all, there quite simply aren't enough phones in the Galaxy range and another one is bound to improve all of our clearly bleak without it lifestyles.
Well, whether we need it or not, Antutu benchmarks reveal the possible existence of a new Samsung Galaxy S4 variant with a the Snapdragon 800 processor.
The new device has the model number of GT-I9506 and allegdedly runs at a clock speed of 2265MHz whilst running Android 4.2.2
Beware though, benchmarks can be faked and therefore we should exercise caution before getting too carried away.
source: rbmen