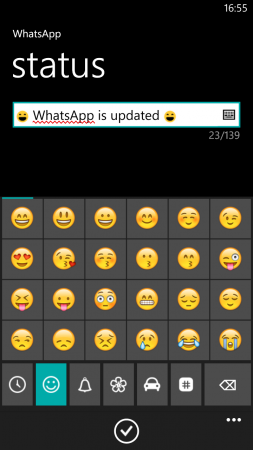 WhatsApp is one of the worlds most popular apps for messaging over data networks, yet the Windows Phone 8 version has been lacking, and a little flaky recently. Luckily it's now had an update to address all of that.
I message via WhatsApp on a daily basis, without fail, but sometimes it's a pain to use on Windows Phone: background updates fail sparodicly, music streaming stops sometimes, and as for the smilies that look like they've been drawn by a five year old, well they don't translate very well to the polished emoticons they are meant to refer to (hands up who's sent an angry face when you meant a grin!).
The latest update being rolled out as we speak is said to address all of these issues, and I've certainly not been able to break it. There is also a feature to call contacts from within the app. Oh, and the smilies make me 🙂
Does this bring the app up to the standard of its Android counterpart? I'm withholding judgement on that one for now.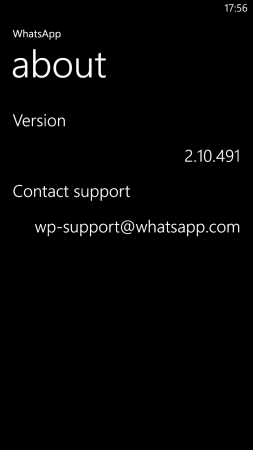 Go grab yourself a copy of the latest version of WhatsApp from here and see for yourself.