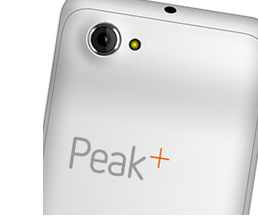 A few months ago the first Firefox OS mobile became available. They were the Keon and the Peak. In response to the community Geeksphone have decided to release another model with a higher spec, the Peak+
After the success achieved by Keon and Peak Firefox OS Developer Preview devices, the Peak+ "based on mozilla technology" is the evolution of the Peak handset now available for end users too. Geeksphone keeps supporting the Web ecosystem, which has begun to change the way we understand the future of mobility.
The only slight problem is that they've not announced any prices, specs or availability. They have said the following though.
There have been many contributions from the Geeksphone Users Community regarding our handsets; we have carefully listened and analysed them, and today we are pleased to announce that we are finalizing the new and improved version of our most demanded Smartphone, in which we have introduced new hardware features. Moreover we will begin offering our new users 25GB of storage in the cloud that can be synchronised with other devices via Web.
So if you're interested then watch this space. We'll post details when they become available for pre-order.
Limited units pre-order

For all those who are interested in purchasing the new Geeksphone Peak+ device, we inform that during the following days we will launch a pre-reservation list. All web registered users  shop.geeksphone.com will have priority in getting  their new handsets at a promotional price.