OK, not really, but if you want a phone to match your suntan then nip down to Phones 4U, because this weekend the 'Glamour Red' version is finally available.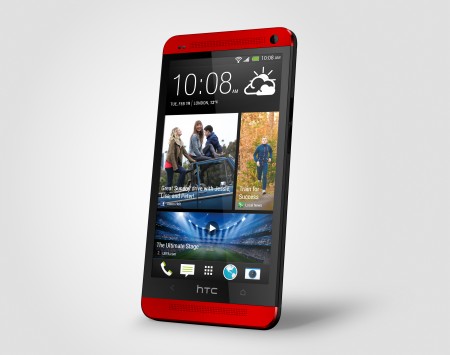 We first heard that the UK release would be in mid-July, then pre-orders became available with no official date, but now they're finally hitting the shelves.
Although the Glamour Red edition is currently exclusive to Phones 4U, they have them available on Vodafone, T-Mobile, Orange and EE contracts from £21 per month upwards.
Although the colour's different the specs remain the same:
Android Jelly Bean with HTC Sense 5
Processor: Qualcomm Snapdragon 600, quad-core, 1.7GHz
Total storage: 32GB
RAM: 2GB DDR2
Battery: 2300 mAh embedded rechargeable Li-polymer battery
Ultrapixel main camera
1080p Full HD video recording for both front and back cameras
HDR Video
Slow motion video recording with variable speed playback
HTC Zoe
3.5 mm stereo audio jack
NFC
Bluetooth 4.0
Wi-Fi: IEEE 802.11 a/ac/b/g/n
DLNA
Dual frontal stereo speakers with built-in amplifiers
Beats Audio
HDR Microphone
Sense Voice
4.7 inch, Full HD 1080p, 468 PPI display
Who's glamorous enough for a red'un then?