The updated Google Maps has finally appeared on the Play Store. Featuring the new stripped down UI first featured on the iPhone, it's quite a change from the previous Android versions which were fairly Chrome heavy. There are also a number of other changes.
 UI
The new UI very much brings the content to the foreground. There's almost a complete lack of chrome, with menus being accessed from the slide out app tray. For some reason though, this can only be accessed by tapping or edge swiping the bottom left corner. I'm not sure why the standard edge swipe found in other apps couldn't have been used.
The new UI also pretty much ignores most of Google's design guidelines. In this case I like the result, but it does mean that Maps doesn't feel like any other Android app.  
Explore
The new explore section is very visual and reminds me of the Bing Local Scout app from Windows Phone. It's the kind of thing that can come in useful when you're in a new and unfamiliar location.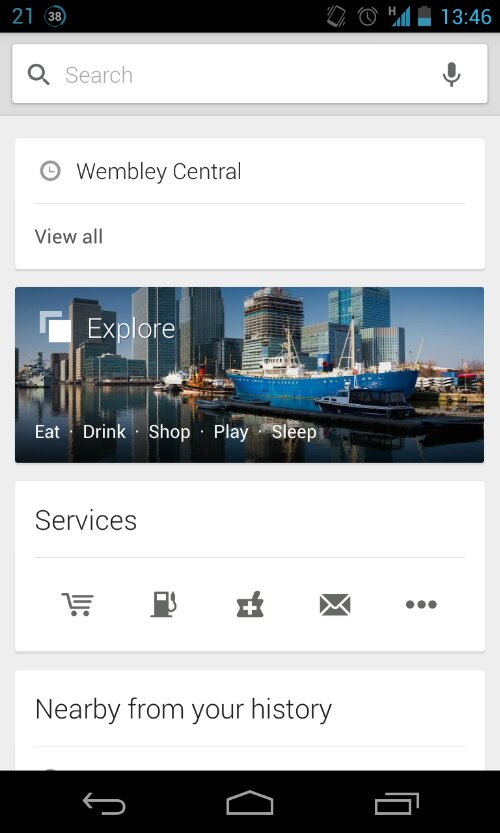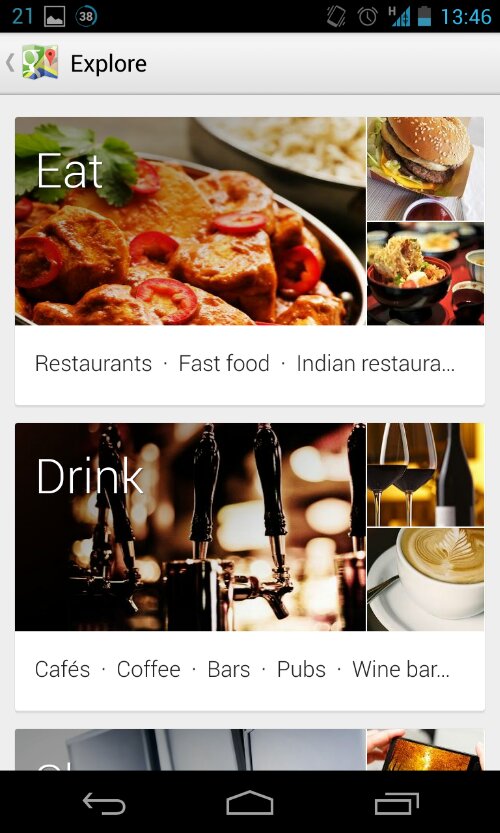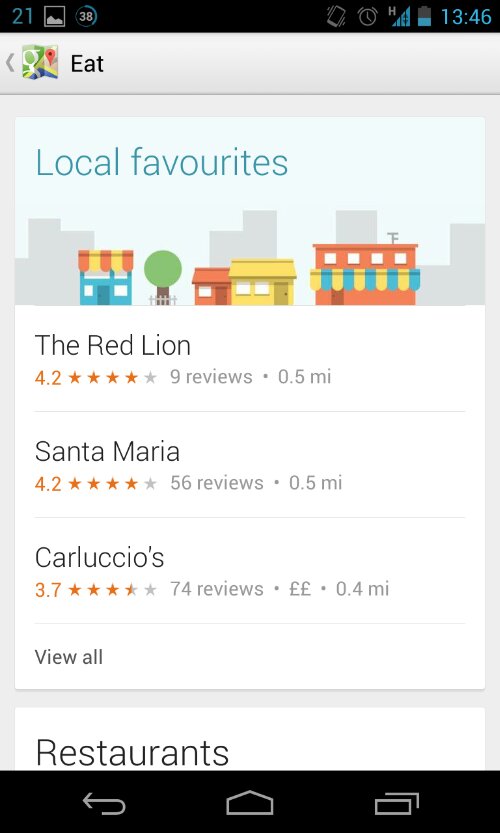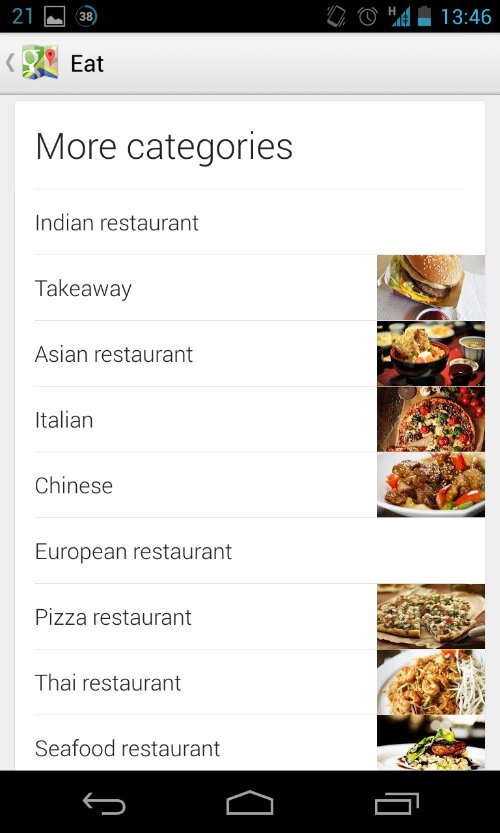 There are new traffic alerts which provide more detail on incidents in your area. A quick browse across London revealed a depressing number of traffic problems this morning! Navigation also now alerts you when a faster route becomes available, however the previous manual choice of alternate routes seems to have disappeared. Google also haven't taken the opportunity to update the Gingerbread era UI of Navigation.
Tablet support
The new Maps has full support for Android tablets and should also be coming to the iPad very soon.
Latitude & offline maps
Two big omissions from the new Maps are Latitude and support for offline maps. Latitude still exists as part of Google+. While support for offline maps has been removed, you can still cache areas by typing "OK maps" into the search box when looking at the area you're interested in.
My Maps
This is also currently not supported, but is apparently in the works for an update.