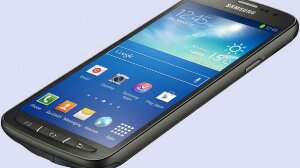 AT&T the US carrier was first to get hold of Samsung's ruggedized, waterproof Galaxy S4 Active late last month.
But now independent retailer Unlocked-Mobiles is stocking the Active in the U.K. today, priced at £494.98 — a little less than the average asking price for the regular GS4.
So if you fancy grabbing yourself one nip over to Unlocked Mobiles; they are currently showing as in stock with next day shipping.
Source Unlocked-Mobiles