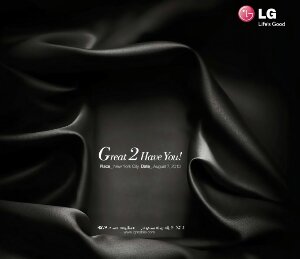 Invites to LG's latest event have started to arrive in people's inboxes, it's covered with the letter G and the number 2. That can only mean one thing, and it happens to be the thing every LG fan on the Internet is waiting for — Optimus G2 Flagship Phone. 
Since they announced that their next flagship handset will be equipped with the new Snapdragon S800 processor, plenty of people have been excited, to put it mildly.
The available features of the S800 will give people plenty of reason to look forward to the G2.
Besides the raw power of Qualcomm's newest quad-core beast, other equally impressive features like Ultra HD video recording and playback (that's four times higher density than 1080p), screen output at resolutions up to 2560 x 2048 pixels, and 1080p HD over Miracast wireless. It's clear that LG will be billing this as an ultimate entertainment device, and with these specs they probably should.