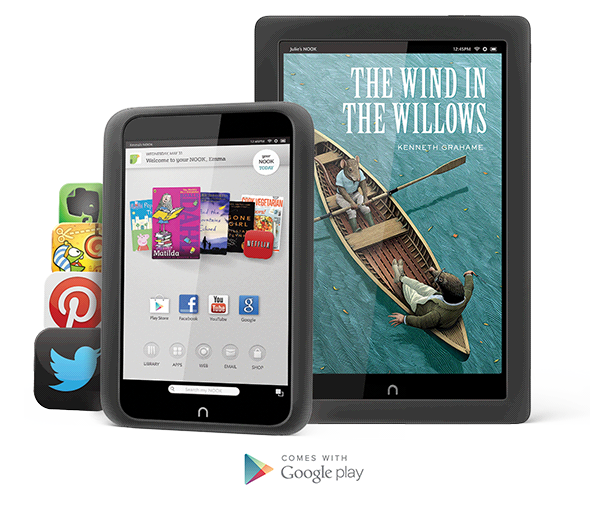 Since Microsoft got heavily involved with Barnes and Noble and their Nook franchise the writing had been on the wall for their Android tablets. In a move that preempts the discontinuation of the Android tablets you can now get hold of the Nook HD and the Nook HD+ rather cheaply. The spec of the HD+ is impressive for the money as well.
The award-winning NOOK HD and NOOK HD+ tablets will be available at new low prices. For a limited time only, the 7-inch NOOK HD will start at just £99 (8GB) and £129 (16GB), while the 9-inch NOOK HD+ tablet is available starting at £149 (16GB) and £179 (32GB), both online at NOOK.co.uk and at leading retailers across the UK
The Nook HD is the smaller 7″ cheaper model. The screen is a 7″ 1440 x 900 243 PPI display, it has a dual core CPU and Micro SD slot.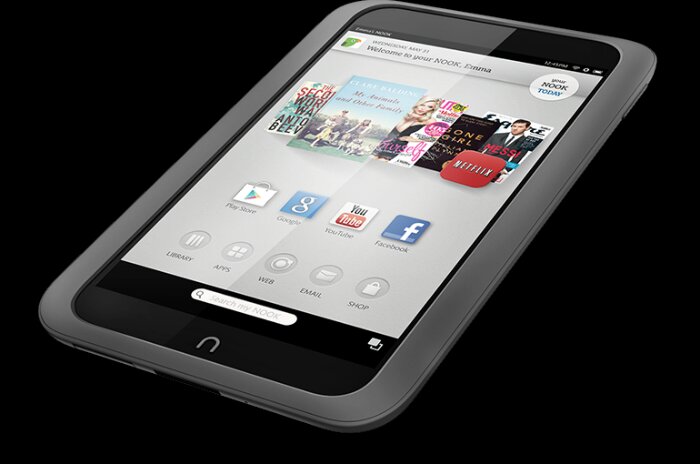 The Nook HD+ is the larger 9″ more expensive model. The screen on this model is a 9″ 1920 x 1280 256 PPI, again it is a dual core CPU and again has microSD slot.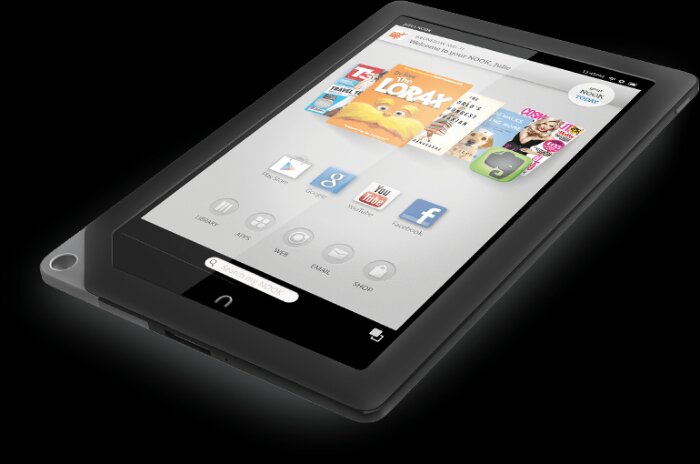 Both are a pretty good deal as they have the Google Play Store installed and they have a range of Nook software pre-installed.