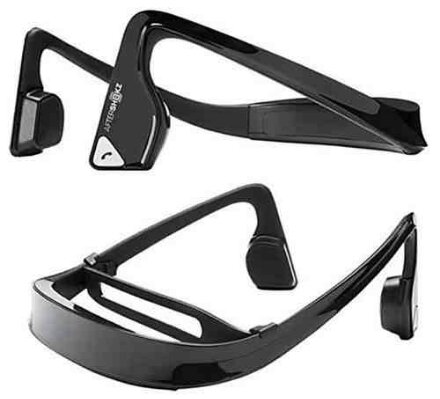 Having headphones or an earpiece wedged in your ear is great. You can make calls without faffing with your phone or MP3 player and you can block out the world. However, the trouble with these is that… you can block out the world.
Now these AfterShokz Bluez headphones will let you listen to tunes and it won't cover your ears. For £99.95 the music gets into your head by firmly vibrating your bone. They sit snugly on your head and are ideal for you sporty types who like to listen to tunes whilst running but like hearing traffic too.
Clever "ear bone conduction" technology means that your music is fed into your ears magically without the need to wedge anything into your lug-holes.