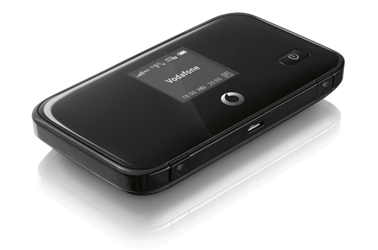 4G is coming soon to Vodafone and what better way to prepare than to sign up for a contract and get a MiFi.
The R212 allows you to connect up to 10 devices at once. Vodafone sum up the other features by saying.
Why get this?
4G ready – your hotspot will be ready to experience even faster internet as soon as Vodafone 4G arrives
Use the built-in MicroSD card slot to add a memory card so you can store and access your files wirelessly
See how much internet you use with our free 'Vodafone Mobile Wi-Fi' app, available for iPhone and Android™
A 4G ready R212 can be purchased from the Vodafone online store here.