We've had an email from a company called Intercity Telecom. They're trying to get us to mention their Orbit system, which lets you access your desk phone, mobile, instant messaging and email all in one place. A lot of companies do this, but they add a survey in that's relevant to our site, just to get us to mention them. Gah. How shallow. We'll not be falling for that.
Anyway, they've released a survey which shows that more than a third of British workers (38%) have used email or text to tell their boss they were sick and unable to work. Yeah right…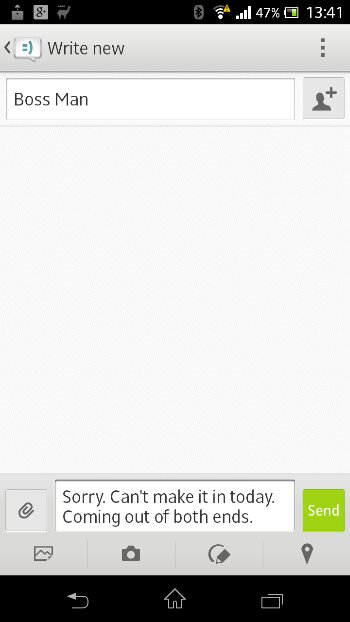 Personally I think they should be asking "How many of you couldn't be bothered to go into work, and sent a text instead of having to do that 'sick voice'?"
Oh wait, they did, and apparently a quarter of men admitted to faking a sickie.