Since Google announced the end of Reader, their RSS service I was on the look out for a replacement to use on my Windows Phone and Windows RT devices. Being a longtime user of Nextgen Reader I was hoping they'd go with a service that is nicely multi OS compatible. A few weeks ago they announced Feedly support. The last few days they have been beta testing an update to Nextgen Reader that added Feedly support and tonight that update has gone live in the Windows Phone Store.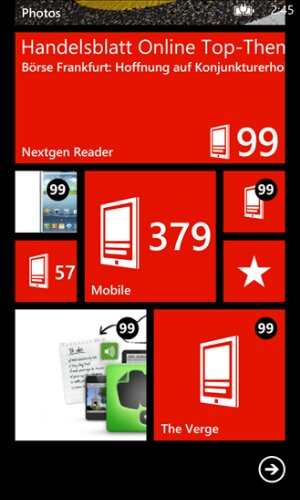 We are very excited. Nextgen Reader (v5.0) update with Feedly cloud is now available in Windows Phone 8 store.
We hope you enjoy the release. Also, there are other improvements and bug fixes (including the sharing to Twitter).
Few important notes about the migration:
Please backup your data using Google Takeout: https://www.google.com/takeout/
To connect with feedly cloud, please go to app settings -> accounts and select "feedly".
If you're logging in for the first time, then Feedly will automatically migrate your list of subscriptions and categories. It will also migrate the tagged articles (Note: there is 1,000 entry limit for each tag).
Your unread counts are reset.
Thanks to Feedly for being a great partner and building an awesome product.
Cheers!
I've been using the beta for a few days and once set up it works seamlessly between my Windows Phone and Android devices. Which makes me happy. Just head over to the link below.
Windows Phone Store Link – Nextgen Reader