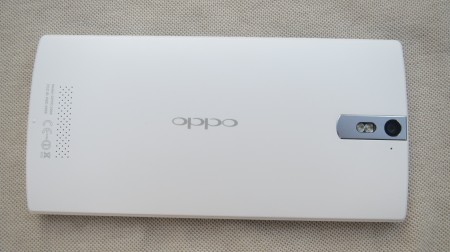 OPPO are having a fair bit of niche success in Europe at the moment, so much so that rumours are abound of new devices.
Last week we reported that there would be a Find 5 Mini. Unfortunately this turns out to be spurious, according to an "OPPO representative" who contacted GSM Arena to clear some things up, however there is a tantalising titbit for us. They have confirmed that there will be a Find 7!
The aforementioned OPPO employee stated that:
One [GSM Arena] article mentioned the possible release of a Find 5 Mini. Unfortunately, there are no plans to release any Find 5 Minis.
But did go on to say:
OPPO is excited to be currently developing the next phone in the Find series, the Find 7. However, development is still in the early stages and has no finalized designs or specifications. There is also no release date at this time and will unfortunately not be available this September.
The Find 7, eh? Could this mean that the rumours of a 7-inch tablet are true, and with the mention of the word "phone" does it mean it'll be something like the Asus FonePad (a tablet with phone capabilities)? This is all pure speculation, as is the other rumour that the next OPPO will be powered by a Snapdragon 800 processor. I guess we'll just have to keep our ears to the ground.
Source: GSM Arena