People have been getting information about the CPU of their computers using CPU-Z for a good few years now. Now they can continue using it but on their Android devices.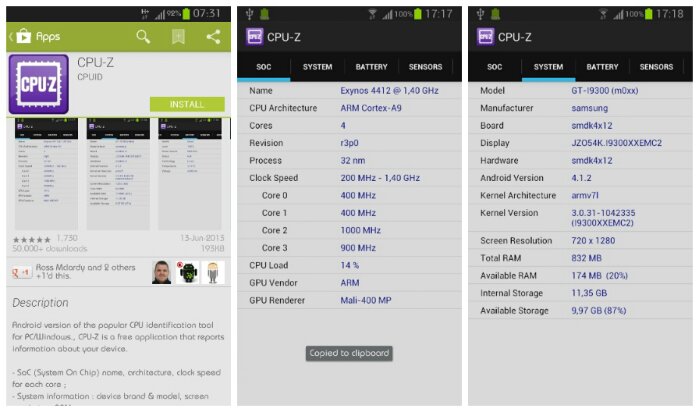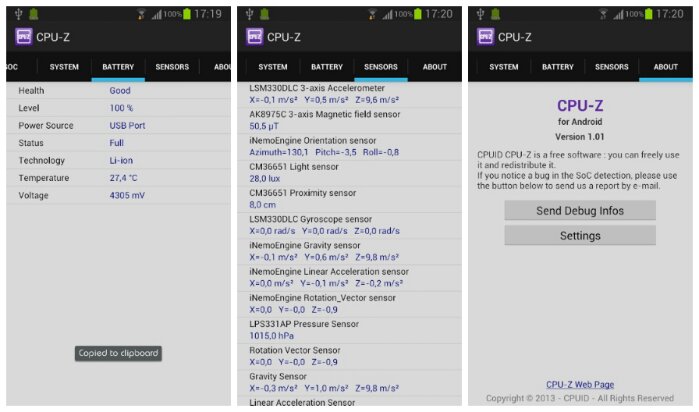 Android version of the popular CPU identification tool for PC/Windows., CPU-Z is a free application that reports information about your device.
– SoC (System On Chip) name, architecture, clock speed for each core ;
– System information : device brand & model, screen resolution, RAM, storage.;
– Battery information : level, status, temperature ;
– Sensors.
Requirements :
– Android 3.0 and above.
Important note :
That program is in beta version. If you notice any problem, please use the button "Send Debug Infos" in the last tab ("About") to send a pre-formatted email to the developers. Please feel free to add your comments in the email.
As the developers mentioned it is still a beta test, so certain elements might not work with your chosen device, the reviews in the Play Store also suggest people are having problems. But it's nice to see apps like this moving over to the platform. For me it will be helpful to identify hardware components in review units as sometimes the official specs we get are a mess.
It's a free app, so just head over to the link below.
Play Store Link – CPU-Z