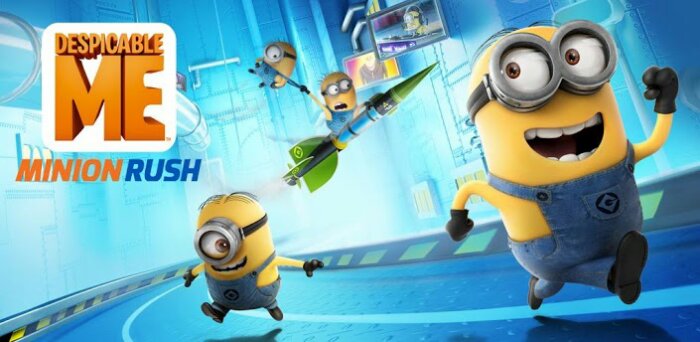 Despicable Me was a great film and the Minions for me made it a bit better. Most people you talk to about the film refer to them at some point and what better way to get people excited about the upcoming sequel Despicable Me 2? Release a game just beforehand that's how.
Gru's loyal, yellow, gibberish-speaking Minions are ready for their toughest challenge in Despicable Me: Minion Rush


The game itself is a never ending running game where the Minions have to collect bananas and dodge obstacles. It's not exactly going to keep you playing for hours but it should keep your kids occupied briefly. The game is free with in app purchases so watch out what your kids buy. The game is made by Gameloft so as per the norm with them you have to download extra game data after installing the game, although it's only about 28MB. Just head over to the link below. If you want to read more about it hit the press release button below to read the Play Store information.
Play Store Link – Despicable Me