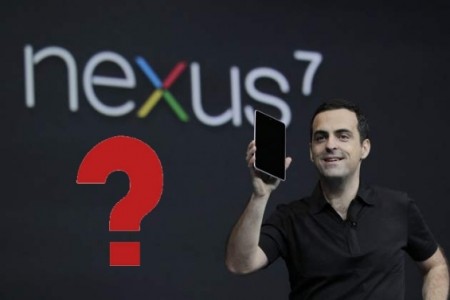 Asus look to be building on the success of their original Nexus tablet, if newly published FCC test results are to be trusted. They've been playing about with a tablet that's referred to as the Nexus K900.
Tech specs aren't quite high-end, but still pretty juicy, pointing towards another highly competitively priced device:
CPU: Qualcomm APQ-8064 S4 Pro quad-core, 1.5GHz
GPU: Adreno graphics
Camera: front and rear (Yay!)
Battery: 4,000 mAh Li-ion battery
Connectivity: Wi-fi and LTE radios
We can't see anything about screen sizes, but that lot would point towards a 7-inch tablet.
However, a completely separate leak has suggested that Japan Display Inc. and AUO are expected to make the display for the next-gen Nexus 7, while Quanta will make the tablet itself. The mouthwatering part of this though is that the panel is rumoured to be 1920px x 1200px with a pixel density of 323. This makes it 'better than retina', or "take that Apple!".
This same source predicts a launch date of Q3, which sort of fits in with a late July announcement, as expected from Google.
Expect a whole heap of rumours to appear in the next month or so regarding Nexus tablets. Don't take them all as gospel, but instead enjoy the foreplay the tech world revels in.
Sources: FCC, CNET and androidcentral.