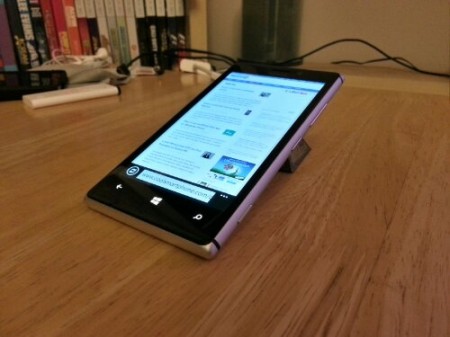 I think I have found it, the Windows Phone device that will draw me, a diehard Android user for the last 4 years to move over. Bold claim I know but one that I feel can be easily substantiated by the quality of this device. I have for a long time, been looking at Windows Phone and have had the pleasure of using one for a while as my work device, however when I was given the new Nokia Lumia 925 yesterday and I took it out of the box for the first time I knew what I was holding was a game changer.
Now I do hear some people yelling in the back it is no better than the Lumia 920. This may be true on specs but it is not until you hold the device you realise the difference. Here is a brief unboxing video then we will break down the ins and outs of the phone itself.
[youtube http://www.youtube.com/watch?v=_gfHsfAvdSo&w=640&h=480]
The phone feels fantastic in the hand the metal edging adds a real feel of quality and premium build. It is clear that Nokia have spent some time in the development of this device. The transition between the metal and the polycarbonate is smooth and works well and enhances the design by giving it a multi-textured finish. The Camera is protruding slightly from the rear and this is not a problem as the lens is slightly recessed and this stops it from touching a surface and being scratched. The screen is Gorilla Glass 2 and is also resistant to scratches.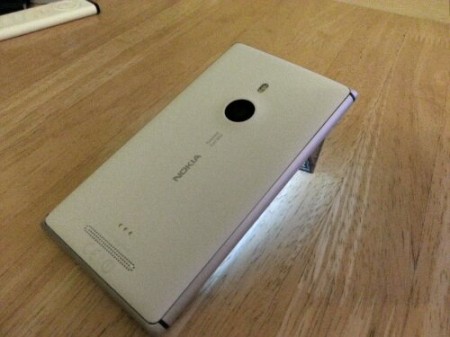 The Windows Phone 8 OS is a great platform and is constantly evolving, I am not going to go into here as it has been covered recently by Dan's recent review on the Lumia 720. However the big change that has been added here is Nokia Smart Cam which will allow you to process pictures after you have taken them via five different tools, Best Shot , Action Shot, Motion Focus, Changes Faces and Remove Moving Objects. These are all very easy to use and really allow you to put your own touch on your photos. I have found the Smart Camera really easy to use and it has really helped me to capture some great pictures of my son (being a 8 month old action shot really helps).
I have not been able to test the battery life sufficiently as i have only been using the phone for 2 days now but I have been getting through most of the business day. I have been able to play with the connectivity options on the phone including NFC and Bluetooth and these have all worked flawlessly so far. Nokia have a great partnership with both Monster and also with JBL to provide NFC headphones and Speakers, JBL's Powerup speaker is a great example of this and will be a future review. One thing that is missing from the 925 is wireless charging this was the result of a design decision from Nokia to allow the phone to be thinner and lighter. It can be easliy rectified with the addition of the wireless charging shell for £24.99. I will be picking one of these up tomorrow to allow me to test this feature.
I recently wrote an article on the reasons why I was looking forward to the 925 and so far I have found that I am not being disappointed. I am genuinely excited about using this phone and will be using it as my primary handset for the next few months, so please come along for the journey and lets discover where WP8 will take us. I am looking forward to it I hope you are too, keep it glued here for a upcoming review in a few days.