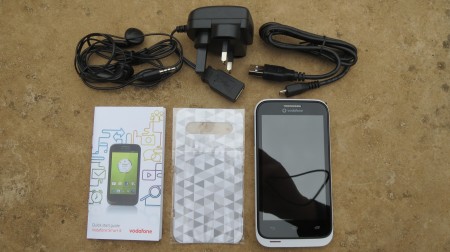 The Vodafone Smart III (aka Alcatel 975) is an entry level Android smartphone with an eye on those who want something a little different; something fun, functional and funky (you can have that one, Apple, if you're after a tag-line for iOS7!). I've got one for a week, so let's see if it meets the brief
Tech Spec
Dimensions (mm): 123.2 x 64.4 x 10.9
Display: 4″ 480×800, WVGA, capacitive
Processor: 1 GHz Cortex A9
RAM & Internal memory: 512 MB + 4GB
Camera: 5MP, Auto Focus, LED Flash
Battery: Li-Ion 1500 mAh
Operating system: Android 4.1 Jellybean
Good
Innovative design
Notification LED
Quick start guide
MicroSD card slot
Bad
Lack of RAM
Graphics sheets don't quite work
First impressions
It used to be that a smartphone for £95 was either going to be an old discontinued bargain or utter tripe, but these days it's a legitimate price point. You can buy handsets with credible manufacturer's names on, such as Nokia, Samsung and LG, so why go for a network branded unknown?
From an hour's tinkering with the Vodafone Smart III I can see the attraction. The overall good impression its made puts it in the same ballpark as the big boys, although it's not perfect.
Fun
The fun is definitely there: the back of the phone is translucent and you're given patterned 'Graphics Sheets' that slot in behind it, giving the effect of a textured or decorative finish. In reality they don't work as well as I'd hoped, but they are just grey, so some imaginative use of permanent markers could be more successful.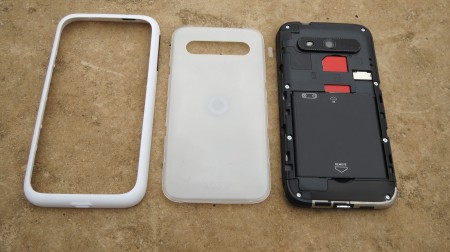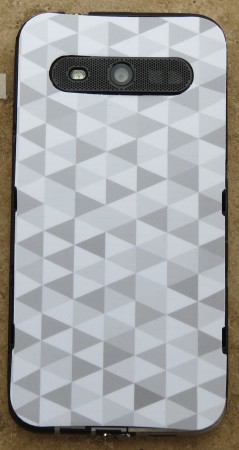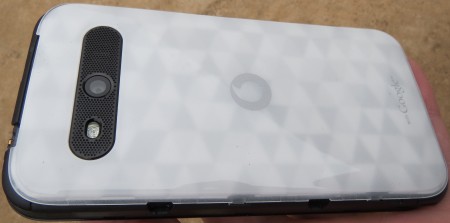 Functionality
The good news is that the Smart III runs on Android 4.1 Jellybean, so Google Now is available, as well as the Play Store. There's another search tool called Kikin which gives the ability to search Google by simply highlighting a word in any document. The Smart III is the first phone to ever have this software installed, and looks really useful.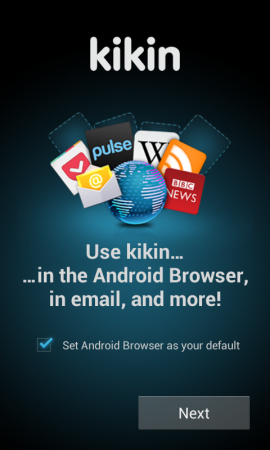 Another plus is the notification LED; it's something that's missing from so many phones.
Funky
There are some nice touches to the customisation of the Smart III. The most noticeable is the clock widget that's pre-loaded onto the main homescreen. I love the look and detail of it; I may even try to find a rip of it for my own phone.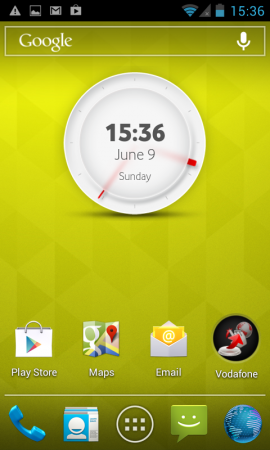 The other funky feature is video wallpapers. That's right, not just animated, but fully fledged looping video. I'm sure they'll suck the life out of the battery, but certainly something to show off down the pub!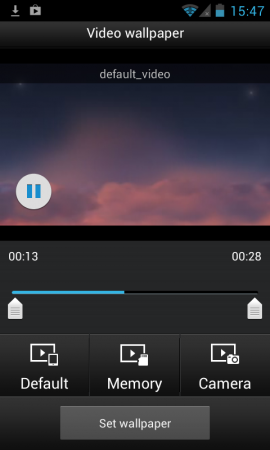 Overall
The first hour with the Vodafone Smart III has been a positive one. I really like the thought that's been put into the handset. It's not just a small version of an expensive phone, it has its own identity and I'm actually looking forward to seeing what the next few days hold.
The Vodafone Smart III is available on the Vodafone website for £95 on pay as you go or free on 24 month tariffs from £13 upwards.