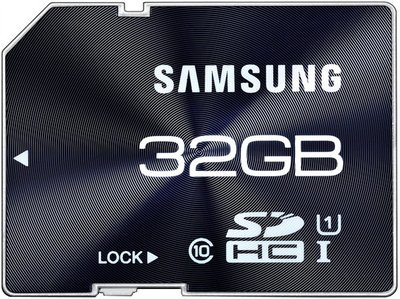 OK, lets try again! Ebay daily deals have served up a bit of a bargain in the form of Samsung 32GB Class 10 SDHC Pro Memory Cards for only £14.99 instead of their RRP of £49.99!
We've heard rumours that the normally reliable Sandisk cards have been a bit duff recently (although nothing has been proved), so these Samsung ones may be a better bet.
You can grab one here – ebay
Thanks to Paul Sleight for the tip-off.
If there's anything you've seen that think we should be covering, drop us an email via the contact form at the top of every page.